Young Muslim gym trainer tortured to death by gang of goons in India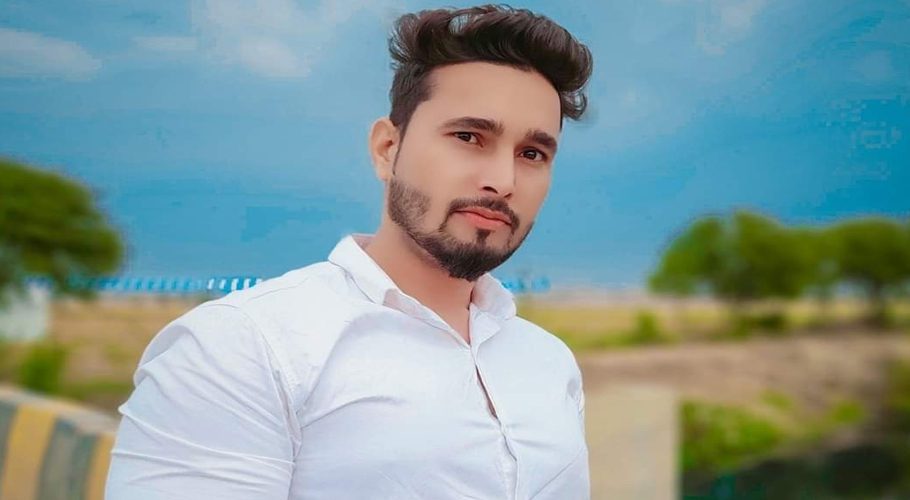 HARYANA: A 27-year-old Muslim gym trainer was allegedly beaten to death by a gang of goons from the Gujjar community in a village in the Mewat region of Haryana New Delhi.
According to reports, Aasif Khan, a gym trainer in Khalilpur village was kidnapped by a gang of goons from the Gujjar community and then brutally beaten to death, his family said. He is survived by his wife and three kids. The family of the victim termed it a case of mob lynching and hate crime.
Mohammad Isha, the victim's brother-in-law, said  Asif and his two cousins, Rashid, and Wasif were returning in a Santro car after visiting a health practitioner in Sohna when a gang of at least 22 men chased them in two cars.
"They hit our car from behind and another vehicle in the meantime waylaid us," recalled Rashid in a video recorded by the family.
His face was covered with bruises he received in the assault. "They then attacked and beat me until I fell unconscious," The men then pulled Asif from the vehicle and took him along with them to Nagli, a village where Gujjar are in majority.
Isha said that the gang brutally tortured Asif in captivity: "They had thrashed his feet and legs; they had hit his chest with a hammer and bashed his head," Isha recalled.
Later, 0ver 90 men from the Muslim community had gone to the police station in Nuh to seek the arrest of the accused but, Isha said they were in return lathi-charged and detained 15 to 20 of them in lockup.
"Our only demand is that we want justice and nothing else," said Mohsin, Aasif's brother. "We have lost a brother but Police is being harsh on us for no reason. We want strict action against all those who murdered my brother. "
According to Mohsin, the main culprits behind the conspiracy of Aasif's murder are still free and he demanded that police should arrest them too. On the other hand, the Mewat Police have set up a committee to probe the murder and arrested six suspects in connection with the murder of Asif.
Superintendent of Police Narendra Bijarniya said police arrested six accused and have set up special investigations team and police will arrest more accused soon. They have been booked under section 302 of the Indian Penal Code, he added.