Yasin Malik ends hunger strike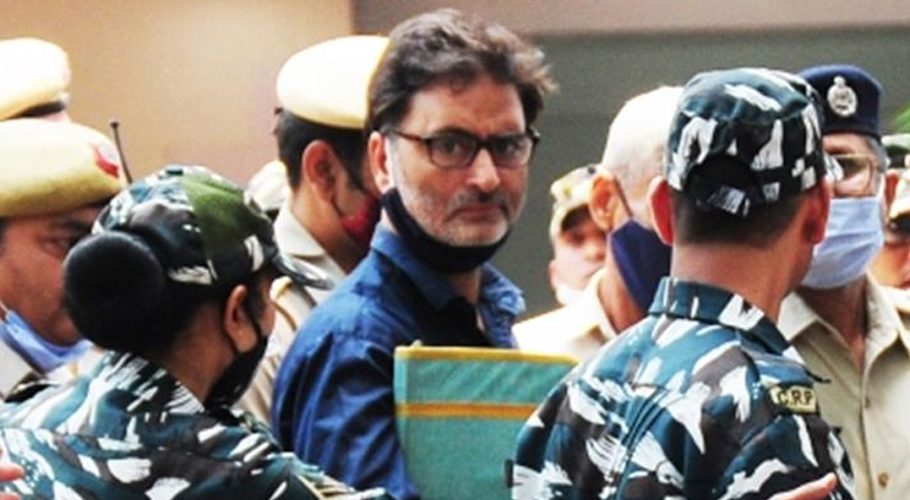 SRINAGAR: Convicted Kashmiri leader Yasin Malik, who is lodged at Tihar Jail in the national capital, has ended his hunger strike, officials said Tuesday.
"He (Yasin Malik) ended his hunger strike yesterday," news agency IANS quoted Director General (Prisons), Sandeep Goyal as having said.
The jailed Kashmiri leader, who is currently lodged at Jail No. 7 of the Tihar Prison, went on hunger strike on July 22. When asked the reason behind his hunger strike, the official refrained from divulging any details further, however, prison sources said that Malik was protesting against the agencies that are investigating his cases.
"Malik alleged that his case was not being investigated properly, hence went on an indefinite hunger strike but after assurance that his request has been forwarded to the senior officials, he has ended it," sources said.
Read more: Russia backs China over Pelosi visit to Taiwan
On July 26, Malik was hospitalised by the prison authorities after his health deteriorated due to hunger strike. He was discharged on July 29, four days after remaining admitted at the Ram Manohar Lohia Hospital in Delhi.
Notably, Malik was arrested in 2019 ahead of the Lok Sabha elections and has been in Delhi's Tihar Jail for over two years. On May 25, he was convicted by the court after he accepted the charges levelled against him. After being convicted in one case, he is currently facing trial in the Rubaiya kidnapping case.