Worldwide coronavirus cases cross 111 million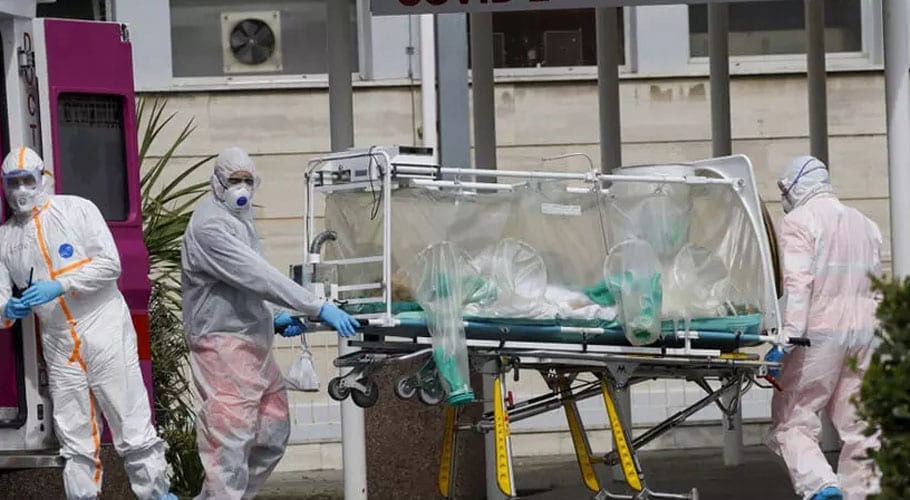 WASHINGTON: The number of coronavirus cases worldwide has exceeded 111.955 million while 24.77 million 835 people have lost their lives.
More than 87.316 million coronavirus patients have been cured in the world and more than 221.56 million are undergoing treatment. The COVID-19 situation is the worst in the United States, with 59,875 deaths and more than 28.66 million affected.  
India ranks second in the world in terms of coronavirus cases, with 156,418 deaths and more than 115,000 people diagnosed with the virus. The total number of deaths from coronavirus in Brazil is 246,560 and more than 116,000 people are affected.
In Russia, more than 4,164,000 people have been infected with the coronavirus, bringing the total death toll to 83,293. More than 4,150,000 people have been affected in the UK and 120,580 deaths have been reported.
Read more: Pakistan reports 1,245 new coronavirus cases, 40 deaths
In France, more than 3.6 million people have been affected and 84,306 have lost their lives.  More than 3,133,000 people were affected and 67,101 died in Spain. In Italy, more than 2.89 million people have been affected, while 95,718 people have died.
According to statistics, the first 50 million cases of coronavirus in the world were reported in 356 days, while the last 50 million cases have been registered in just ninety days. The first case of coronavirus was registered on 17th November 2019, after which the number of cases reached one crore on 27th June 2020.