Pakistan reports 1,245 new coronavirus cases, 40 deaths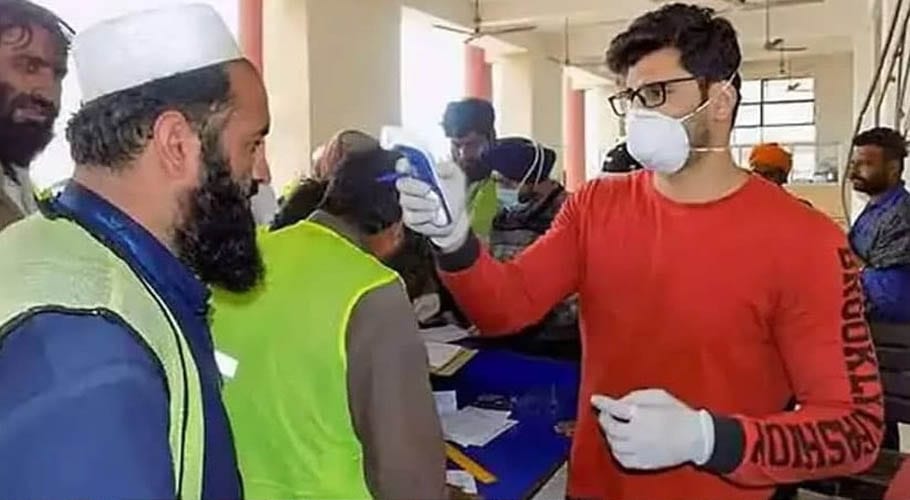 ISLAMABAD: Pakistan has recorded 40 more related deaths in the past 24 hours from the coronavirus as the death toll reached 12,527 from the virus.
According to the latest statistics of the National Command and Operation Centre (NCOC), the coronavirus has claimed 40 more lives and 1,245 fresh cases were reported. The total count of active cases is 24,139.
During the past 24 hours, as many as 1,243 patients have recovered from the virus in a day and 1,626 patients are still in critical condition. According to the NCOC, the total number of cases now currently stands at 568,506 with fresh inclusion of the infections in the country.
A total of 34,754 tests were conducted across the country during this period. Overall 531,840 people have recovered from the deadly disease so far while 8,602,515 samples have been tested so far.
Special Assistant to Prime Minister (SAPM) on Health Dr Faisal Sultan has announced that people aged over 65 will be administrated UK's Oxford-AstraZeneca Covid-19 vaccine from next month.
He said the next phase of the vaccination drive will commence next month and Pakistan will receive 2.8 million doses of AstraZenaca vaccine in March under COVAX facility. He said by June this year, Pakistan will receive a total of 17 million doses under the same facility.
The World Health Organisation panel has said that the benefits of the Covid-19 vaccine developed by AstraZeneca and Oxford University outweigh any risks and the shot should be recommended for use, including for people aged 65 and older.
Dr Faisal said the government has decided not to inoculate Chinese-made Sinopharm vaccine to people age 60 or above due to the lack of data available regarding its efficacy. He that decision has been taken as the people who participated in the Chinese vaccine trials were mostly of age below 60. He urged the public to get themselves and their elders vaccinated.
He went on to say that Sinopharm is completely safe for use and so the masses should dismiss any reservations about its use. He said so far 58,000 frontline heath care workers have been vaccinated across the country. The government launched a vaccination drive this month with 500,000 doses of the Sinopharm vaccine donated by longtime ally China.