Will utilise all resources for Balochistan's development: PM Imran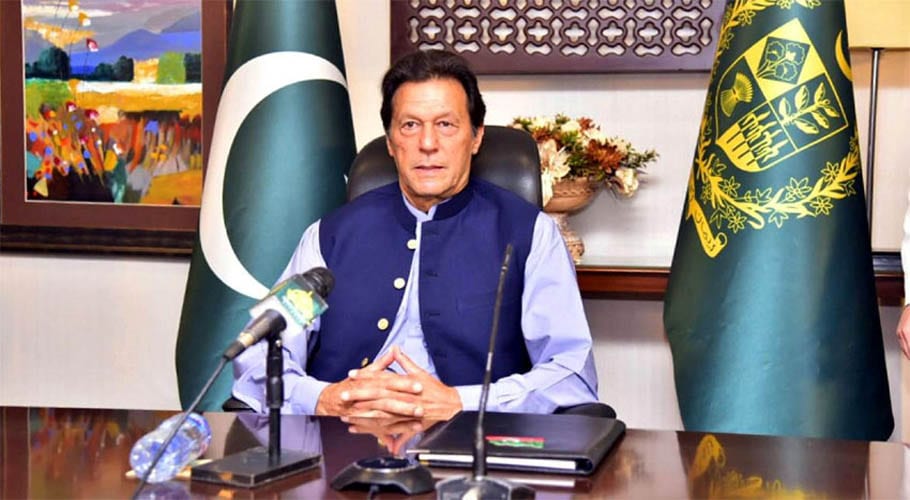 QUETTA: Prime Minister Imran Khan has said the federal government will utilize all resources for the development and prosperity of every region, especially South Balochistan.
While talking to media shortly before departing for Islamabad after a brief visit to Balochistan today, PM Imran said the government's "top priority" is the welfare and development of the underprivileged classes in the province".
وزیرِ اعظم عمران خان سے بلوچستان کی صوبائ کابینہ کے ممبران کی کوئٹہ میں ملاقات pic.twitter.com/lpiffqMpIL

— Prime Minister's Office, Pakistan (@PakPMO) September 11, 2020
He said Minister Asad Umar would visit the province soon in this regard.
PM Imran further said Asad Umar will hold consultations on a special package for the development of South Balochistan.
Earlier, on his visit to Quetta, PM Khan reviewed the development projects being carried out in the province and held talks with members of the Balochistan Cabinet.
During the meeting, he said, "Unfortunately, promises were made to Balochistan in the past but could not be fulfilled.
"For Balochistan, our government has allocated the most funds in the PSDP," he added, referring to the Public Sector Development Programme.
The premier said Balochistan had immense development potential and opportunities in terms of area and underscored that development priorities need to be set in the province.
"The Kachhi Canal can open up immense potential for agricultural development," PM Imran added.
In a remark on the COVID-19 outbreak, PM Imran said there "has been an improvement in the situation but we need to be much more careful".
کورونا وباء کی صورتحال میں بہتری آئی ہے مگر ہمیں مزید احتیاط کرنا ہے۔ وزیراعظم

ہم بلوچستان کے ہر علاقے خصوصا جنوبی بلوچستان کی ترقی و خوشحالی کے لئے تمام وسائل بروئے کار لائیں گے۔ وزیراعظم

— Prime Minister's Office, Pakistan (@PakPMO) September 11, 2020
Earlier in the day, after CM Kamal received the prime minister, the two had held a separate meeting where the former briefed the latter on the security situation across Balochistan.
The spokesperson for the government of Balochistan, Liaquat Shahwani, said Kamal briefed the PM on development projects, institutionalized mechanisms, accountability processes, and the welfare budget models.
Shahwani said Balochistan CM thanked the premier for an increased share in the PSDP.
#CM #Balochistan @jam_kamal briefed #PM #Pakistan @ImranKhanPTI on d development #projects institutionalised mechanism,accountability process & welfare #budget model.
CM raised d issues of Fed Jobs quota,Mega Dams,#SEZs #CPEC share in projects,scholarship 4 Balochistan students pic.twitter.com/5H6W8vl4il

— Liaquat Shahwani (@LiaquatShahwani) September 11, 2020
The provincial cabinet emphasized to PM Imran on the immediate need of Quetta-Karachi dual carriageway, dams, water reservoirs, Kachi Canal, road infrastructure, and energy projects in Balochistan.