Walk through disinfectant gates dysfunctional in Punjab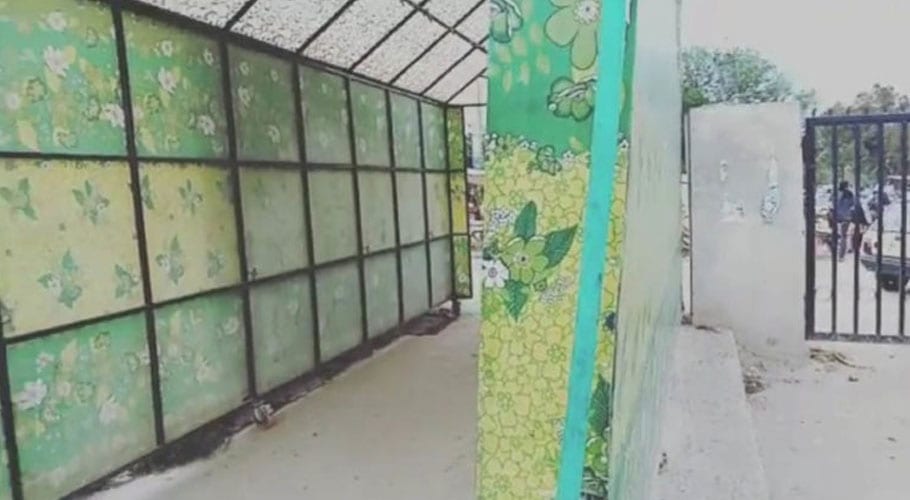 PUNJAB: Walk through disinfectant gates installed to check coronavirus spread are dysfunctional in different government institutions and public places  in Punjab.
Sources informed that in continuation of precautionary measures taken to prevent and control the spread of COVID-19 in Punjab province, several walkthrough gates have installed in the city.
Out of these, 02 walk through gates were installed at G-9 in front of Utility Store by ICT Administration with the cooperation of the CDA.
In this connection a walk through disinfectant gate has installed at Tarlai Panahagah with their help of donors.
 ICT Administration had installed 20 sanitizing walk through gates spraying disinfectant at different locations of Islamabad, out of which sanitizing walk through gates at Sabzi Mandi and G- 9 Markaz have installed.
After completing installation and making operational walk through gates have been handed over to concerned management.
However, sources disclosed all these walk through gates installed as a 'safety shield' against the virus had dysfunctional.
Sources further said the administration also took millions of rupees from philanthropists in the name of gates.
The cost of these gates are in thousands of rupees however, the management has constructed and installed it at millions, sources added.