Usman Mukhtar reveals how he met his wife Zunaira Inam Khan
Actor Usman Mukhtar, who recently tied the knot with Zunaira Inam Khan posted a story on social media platforms and revealed interesting facts about married life.
During a Question & Answer session on Instagram, he told the fans to ask questions, and he will answer. In response to this story, fans of the actor started a long series of questions.
Fans asked Usman Mukhtar questions about his marriage and wife. A fan congratulated him on his marriage and asked him if he was just married or on leave. In response to this question, Mukhtar said that they have just got 'nikkahfied', 'ruksati' will take place at the end of the year. 
Another fan asked when did you first meet your wife? In response to this question, the actor said that he met his wife and a mutual friend. Another fan of Usman Mukhtar asked him to show a picture after his marriage with his wife, on which the actor shared a picture of himself and his wife Zunaira on the story.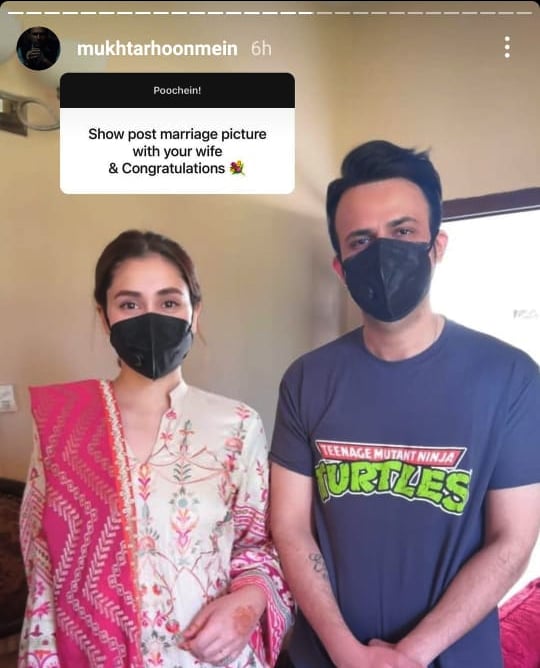 It may be recalled that when the wedding photos of Usman Mukhtar came to light, a large number of fans believed that Zunaira was similar to actress Kubra Khan. A large number of Mukhtar's fans were seen saying in the comments that at first glance it seemed like Zunaira seemed Kubra Khan.