US Supreme Court Justice Ruth Bader Ginsburg passes away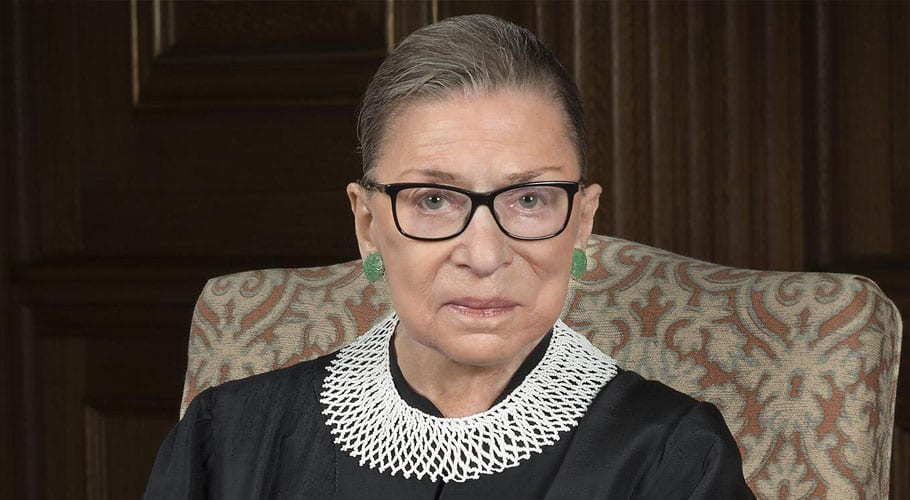 WASHINGTON: United States Supreme Court Justice Ruth Bader Ginsburg, a champion of women's rights and the court's leading liberal voice, has died at the age of 87.
Ginsburg died of complications from metastatic pancreas cancer at her home in Washington D.C., surrounded by her family, the court said in a statement on Friday evening.
"Our nation has lost a jurist of historic stature," Chief Justice John Roberts said in the statement. "We at the Supreme Court have lost a cherished colleague. Today we mourn, but with confidence that future generations will remember Ruth Bader Ginsburg as we knew her – a tireless and resolute champion of justice."
Flags outside the White House and Supreme Court in the US capital were lowered to half-staff after Ginsburg's death was announced.
Hundreds of people also gathered outside the Supreme Court to mourn her passing and tributes poured in from politicians, celebrities, athletes and many others, who hailed Ginsburg as a liberal icon who paved the way for women.
Ginsburg was a stalwart defender of women's and voting rights. She was appointed to the Supreme Court in 1993 by then US president Bill Clinton – becoming only the second woman ever to serve on the court.
READ MORE: Donald Trump announces peace deal between Israel, Bahrain
Ginsburg announced in July that she was undergoing chemotherapy treatment for lesions on her liver, the latest of her several battles with cancer.
Her death a little more than six weeks before the presidential election on
3rd November
is likely to start a fight in the US Senate about whether she should be replaced by a judge nominated by US President Donald Trump.
In a statement, the president hailed Ginsburg as a "titan of the law" who was "renowned for her brilliant mind and her powerful dissents at the Supreme Court". He did not mention any potential plans to nominate her replacement.
"Her opinions, including well-known decisions regarding the legal equality of women and the disabled have inspired all Americans, and generations of great legal minds," the statement added.
READ MORE: Donald Trump accused of sexual assault by former model
Democratic presidential candidate and former US Vice President Joe Biden said Ginsburg's death was "very sad news" and also weighed in on the vacancy she leaves on the court. "There is no doubt, let me be clear, that the voters should pick the president, and the president should pick the justice for the Senate to consider," Biden said.
According to US media, just days before her death, Ginsburg dictated this statement to her granddaughter Clara Spera: "My most fervent wish is that I will not be replaced until a new president is installed."