US anti-polio team calls on COAS Qamar Bajwa at GHQ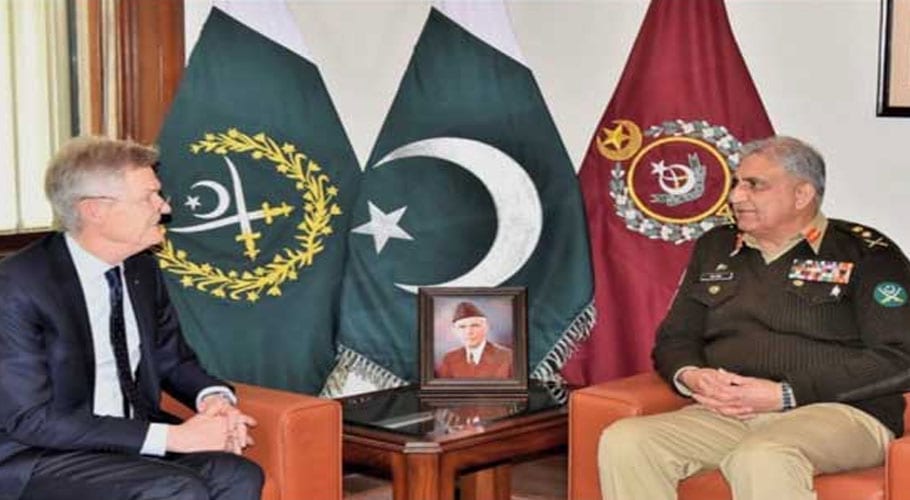 RAWALPINDI: Members of the United States anti-polio campaign called on Chief of Army Staff (COAS) General Qamar Javed Bajwa at General Headquarters (GHQ) today (Tuesday).
The four-member team of Rotary International (Organization on Polio Eradication) was led by President of Rotary International Mr. Holger Knaack.
According to the press release of Inter-Services Public Relations (ISPR), matters related to health care and hygiene, particularly Pakistan's commitment to comprehensive Polio Eradication came under discussion.
COAS Bajwa appreciated the services of the US organization in the health sector, and also reaffirmed the commitment to eradicate polio completely.  
Earlier on Jan 31, two more polio cases have been reported in Sindh raising the number of cases to four in the province this year.