UN adopts resolution on protection of holy sites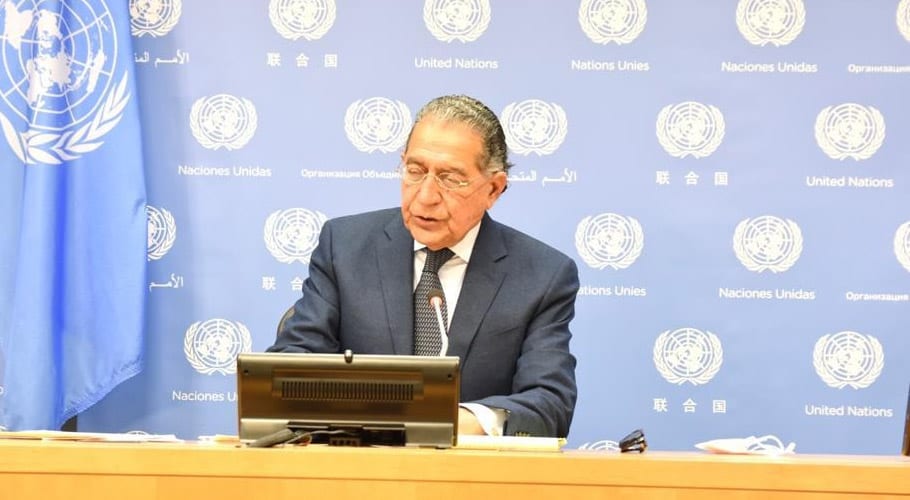 NEW YORK: The United Nations (UN) has adopted a resolution purposed by Pakistan, OIC countries on the protection of holy sites.
As per details, the resolution titled Promoting a Culture of Peace and Tolerance to Safeguard Religious Sites, adopted by consensus was co-sponsored by Pakistan, Saudi Arabia and other OIC countries.
It condemns offenses against religious sites and also denounces any move to obliterate or forcibly convert any holy sites.
In a tweet, Pakistan's Permanent Representative to the UN Munir Akram said he was happy that the resolution was adopted and said that Pakistan will continue to play a leading role in denouncing violent attacks on religious sites.
Amb Munir Akram@PakistanPR_UN @UN on adoption of 🇵🇰 sponsored resolution on 'Promoting a culture of peace & tolerance to safeguard religious sites' @ksamissionun @OICatUN @PHMissionNY@UN_News_Centre (21Jan2021)
Read the full text of Resolution: ➡️https://t.co/LGiLqa1CPK pic.twitter.com/GPsllCyxVE

— Permanent Mission of Pakistan to UN, NY (@PakistanUN_NY) January 22, 2021
Under its terms, the resolution invites the Secretary-General to convene a global conference aimed at advancing the UN Plan of Action to Safeguard Religious Sites, involving governments, political figures, religious leaders, civil society and the media, among other stakeholders, according to media reports.
The resolution also emphasized that freedom of religion, belief, opinion and expression, the right to peaceful assembly and the right to freedom of association are interdependent, interrelated and mutually reinforcing.
The adoption of the resolution comes at a time when terrorist attacks on cultural locations, including religious sites and shrines, are increasing.
The sponsors said they deplore the deliberate destruction of relics and monuments and denounce such acts as violations of human rights laws and international humanitarian law.
They urged members of the General Assembly to combat religious hatred through interfaith dialogue on local, regional and international levels.
They also condemned advocacy of hatred in any form, whether in print, audiovisual or on social media, and said that terrorism "cannot and should not be associated with any religion, nationality, civilization or ethnic group."