Two years on, CEMB of KU still deprived of a permanent director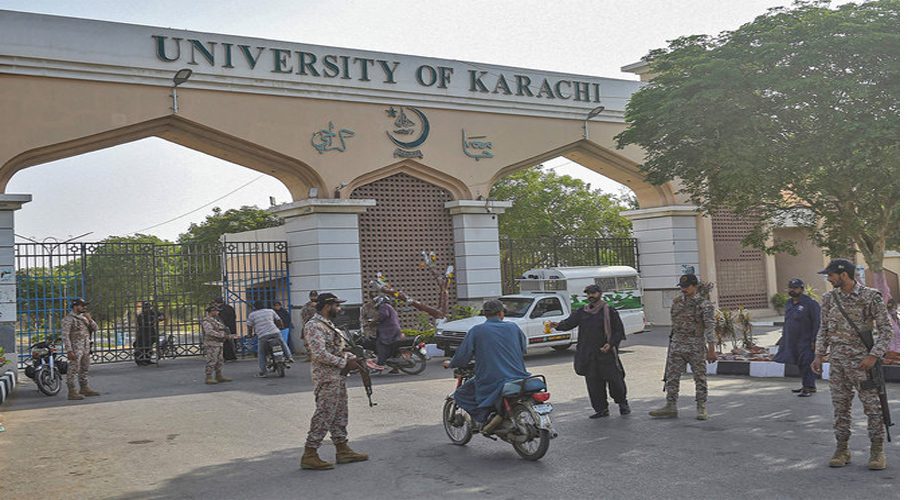 KARACHI: The Center of Excellence in Marine Biology (CEMB) at Karachi University is without a permanent director for the last two years.
Dr. Nasira Khatun, the current acting vice-chancellor, stepped down from her role as CEMB's Director on Tuesday and appointed Assistant Professor Noor-ul-Sahar as her replacement.
Prior to this, Prof. Dr. Ghazala Siddiqui was the last Permanent Director at the Center of Excellence in Marine Biology at the University of Karachi. After her retirement in April 2020, Dr. Arshad Azmi was made the interim Director for seven days. Dr. Azmi was replaced after his retirement by Prof. Dr. Tabassum Mehboob who did not visit the Center for fifteen days and retired.
Professor Dr. Abid Hasnain was chosen as the next Director but strained relations with Khalid Iraqi saw him getting replaced by Professor Munawwar Rasheed. Dr. Ehsan Elahi William and Dr. Safia Khanum approached the Sindh High Court for action against the illegal appointment of Associate Professor TTS Munawar Rashid. The Sindh High Court decided against the appointment of Munawar Rashid and ordered the cancellation of his appointment.
Since then, Dr. Prof. Nasira Khatun (the Dean of Science) has been serving the role of the Director of CEMB before handing over the charge to Professor Dr. Noor Us Sahar on Tuesday.
It should be noted that there is no Professor / Associate Professor in the Center of Excellence in Marine Biology while all the Assistant Professors in the Center are on Tenure Track System. Assistance Prof. Noo –ul-Sahar is on BPS so he has been given the charge.