Patients suffering as diagnostic machines in Karachi's major public hospitals broken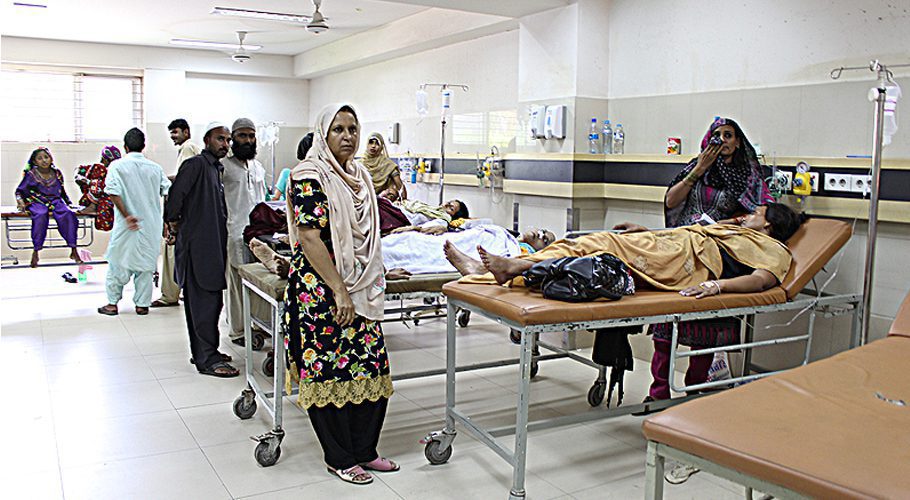 KARACHI: The CT scan and MRI machines in the major government hospitals in Karachi are out of order for a couple of years due to the negligence of Sindh health Department and Karachi Metropolitan Corporation (KMC).  
The main diagnostic machines in major hospitals in the Karachi city including Dr. Ruth Pfau Civil Hospital(CHK) Karachi, Abbasi Shaheed Hospital(ASH), Sindh Government Qatar Hospital, Sindh Government Lyari General Hospital, Sindh Government Hospital Liaquatabad, and National Institute of Child Health (NICH) were lying out of order since several years.  
Officials told the media that the patients are facing grave hardships as CT scans and MRI machines are out of order in CHK for the last three years. The CHK is the largest teaching hospital in the province, where a large number of patients were brought every day from different parts of Sindh. 
The modern Gamma Camera device and angiography machines are also lying out of order at the Cardiology Department of CHK for one and half years, while hospital management was unable to get this costly equipment repaired.
Similarly, visiting patients are facing grave inconvenience at the Abbasi Shaheed Hospital (ASH) ) as two major diagnostic machines are also not functioning in the KMC-run hospital.  
The CT scan machines were also not operating in Sindh Government Qatar Hospital, Lyari General Hospital  Karachi, and Sindh Government Hospital Liaquatabad.    
The latest Robotic Surgery Machine of Sindh Government Qatar Hospital, Orangi Town, Karachi, was also lying idle for the last seven years due to a shortage of funds and staff.
The sole MRI machine of the National Institute of Child Health (NICH) was also non-functional for two years. The children are being shifted to a private diagnostic lab for tests. 
On the other hand, Sindh Health Department hinted to outsource Radiology Departments of major hospitals in Sindh over administrative failure to run costly equipment despite having the budget for maintenance and repairing.