Two criminals escape from police custody in Rawalpindi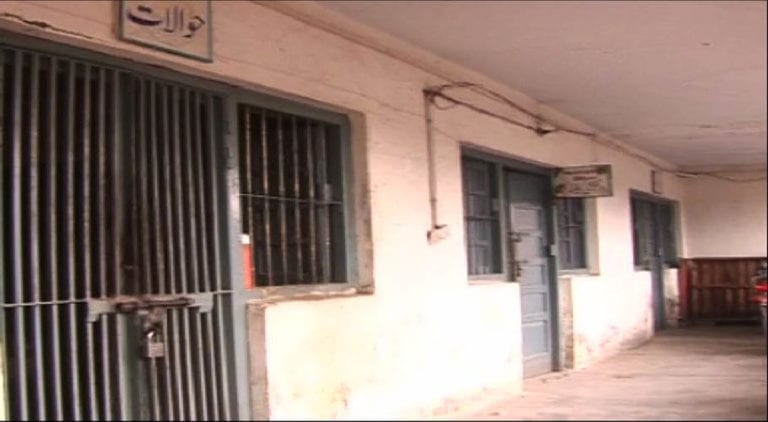 RAWALPINDI: Two dangerous criminals allegedly involved in a wide range of criminal activities including kidnapping-for-ransom have fled from the Aiport Police Station in Rawalpindi.
The escaped criminals, Basit and Hammad, were under custody along with two other suspects. There are allegedly involved in kidnapping more than 17 traders and collecting ransom amounts of over Rs500 million.
Inspector-General Punjab (IGP) has taken notice of their escape after and demanded an urgent report from Regional Police Officer (RPO) Rawalpindi. Two policemen including head constable Umar and sentry Aqib who were posted at the police station have been arrested.
SSP Investigation Mohammad Faisal and SP Potohar Syed Ali have formed teams to arrest the escaped criminals and conducted a search operation in the area.
The suspects were kept at the police station as their physical remand had been granted for interrogation but escaped while breaking the locks of their cells during the Eid holidays. Their accomplices were injured and unable to flee with them.
On February 24, CPO Rawalpindi Ahsan Younis had announced the arrest of the two criminals who were part a four-member gang involved in several kidnapping cases. The criminals had also confessed to being involved in armed robberies and dacoity but had focused on kidnapping-for-ransom.
According to CPO Rawalpindi, the criminals revealed that they bought a house in Saddar area from the ransom amount where the kidnapped victims were kept. The suspects had targetted 12 important personalities in the twin cities before police formed a committee to apprehend them.
Police constable Yasir had gone undercover disguising himself to spy on the criminals. He was duly rewarded for his efforts along with the rest of the investigation team.