Two burnt alive, several injured as oil tanker catches fire in Karak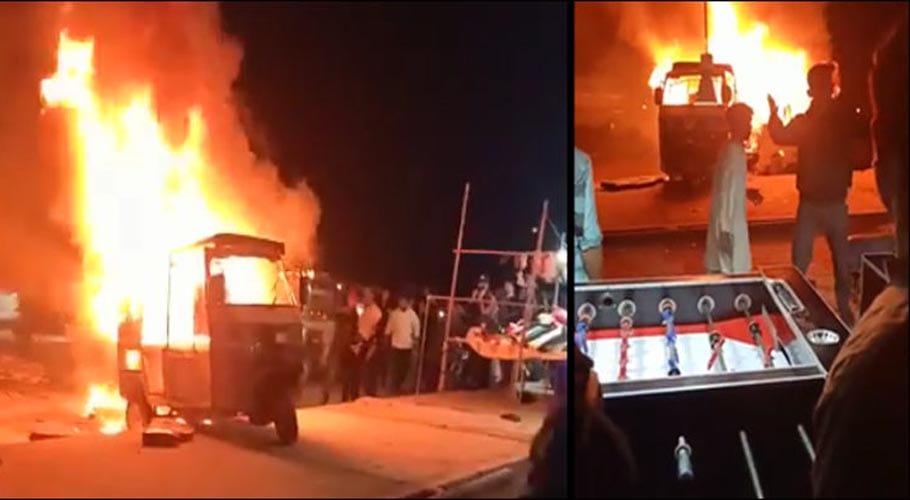 KARAK: At least two people were burnt alive and 20 others injured when an oil tanker overturned and caught fire at the Indus Highway in Karak.
As per police sources, an over speeding oil truck went out of drivers' control and overturned and caught fire on Indus Highway.
The fire quickly engulfed the nearby houses as oil spilled on the road after the accident and entered a nearby residential areas. As a result, two people burnt alive and several others sustained burn injuries, police added.
Rescue teams and security forces reached the scene and began the operation to bring the fire under control. The blaze also caused a substantial traffic jam at Indus Highway.
Police and rescuers managed to clearer the road traffic restored early in the morning.
Police further said the identities of deceased could not be ascertained as their bodies completely burnt. Their samples would be sent to laborator for DNA test to identify the bodies, police said.