President Erdogan to visit Pakistan on Oct 23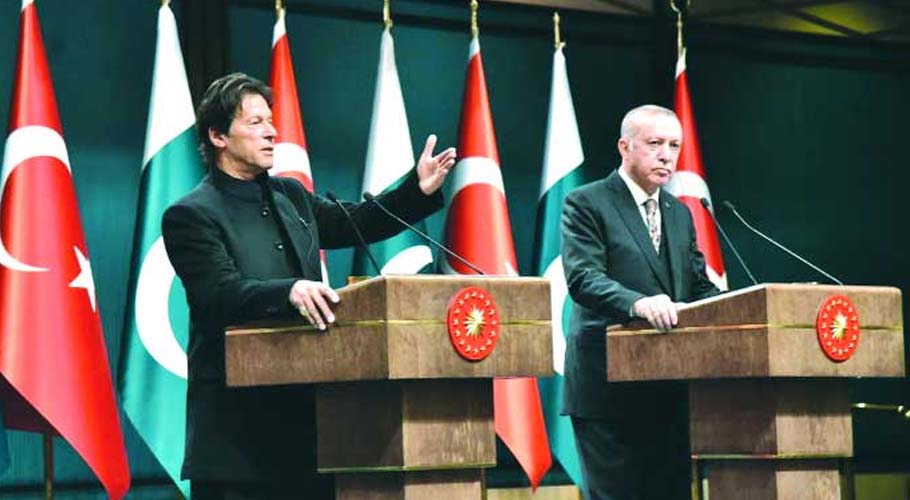 ISLAMABAD: Turkish President Recep Tayyip Erdogan will visit Pakistan on 23rd October on a two-day official call.
Pakistan and Turkey will also hold the session of strategic dialogues on 23rd and 24th October respectively.
According to the sources, during the visit, President Erdogan will meet the top political and military leadership of the country.
The foreign ministers from both sides would represent their countries in the talks to be held in Islamabad for holding dialogues.
Earlier in September, it was decided that Recep Tayyip Erdogan would visit Pakistan along with a delegation, comprising businessmen and traders.
The development comes amid an ongoing offensive launched by Turkey against the Kurdish militant groups in northern Syria. Pakistan believes that Turkey's security concerns in the region are logical.
During a weekly press briefing, the spokesperson for Pakistan's foreign office said that his country appreciates Turkey's positive role in finding a viable political solution to the conflict in Syria.