Trump calls PM Khan over tension in Kashmir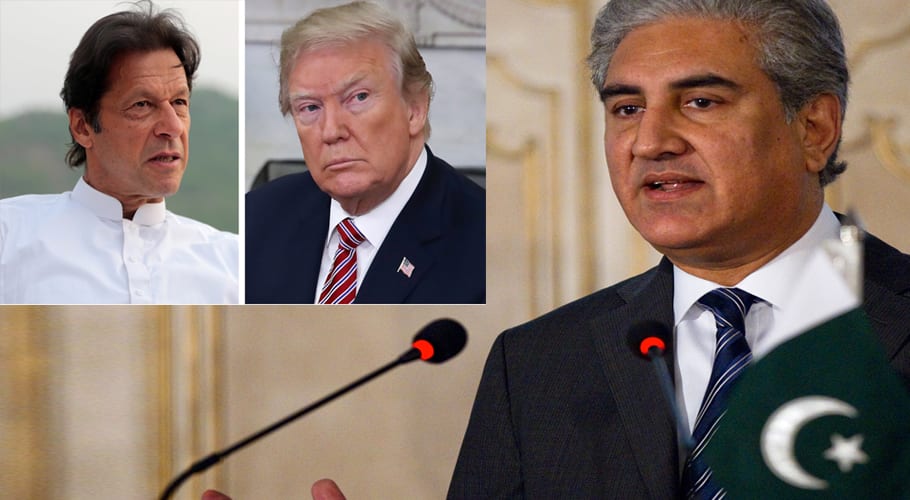 ISLAMABAD (APP): Foreign Minister Shah Mahmood Qureshi on Monday said that the US President Donald Trump called Prime Minister Imran Khan and expressed his desire over occupied Kashmir issue.
Addressing a press briefing, Qureshi said, "Prime Minister expressed serious concern over the humanitarian crisis triggered in occupied Kashmir and hoped the US would play its role in resolving the crisis."
He said, "We want a UN observer mission to be dispatched forthwith to Indian occupied Kashmir and for the curfew there to be lifted immediately."
The foreign minister further said that the prime minister in his recent visit to the US has informed the president of his stance on the Kashmir issue.
He said that the 5th August unilateral action of the BJP government had endangered the region and such steps of the Indian government had an aim to alter the special status of Kashmir.
He further added that prime minister Imran Khan has informed US President Donald Trump of the worsening situation in Kashmir where thousands of Kashmiris and their leadership have been detained. Shah Mahmood Qureshi urged that the curfew be lifted with immediate effect and the restrictions be removed.