Indian govt imposes strict curbs in Kashmir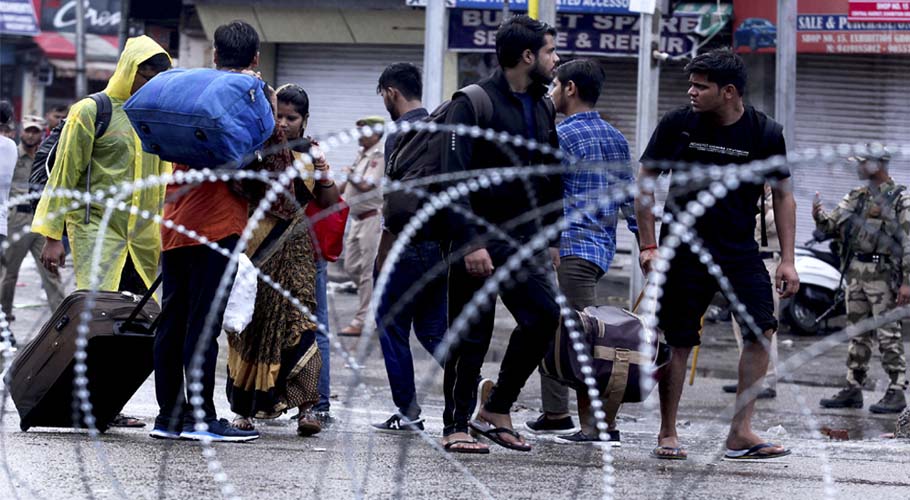 SRINAGAR: The Indian government has imposed strict restrictions in Indian occupied Kashmir's main city ahead of Friday prayers to prevent any protests.
Telephone and internet links were cut and public assembly banned in occupied Kashmir this month just before the Indian government removed Article 370 under its constitution.
According to the source, security forces were deployed outside mosques across Srinagar, while police vans fitted with speakers asked people not to venture out.
In some parts of the city, posters appeared calling for protests and asking preachers in mosques to talk about the current situation in Kashmir Valley.
One poster read, "People must try to occupy the streets defying the curfew."
Prime Minister Narendra Modi's government has said the revocation of Indian-occupied Kashmir's special status was necessary to ensure its full integration into India and speed up development.