Trump again offers to mediate over Kashmir issue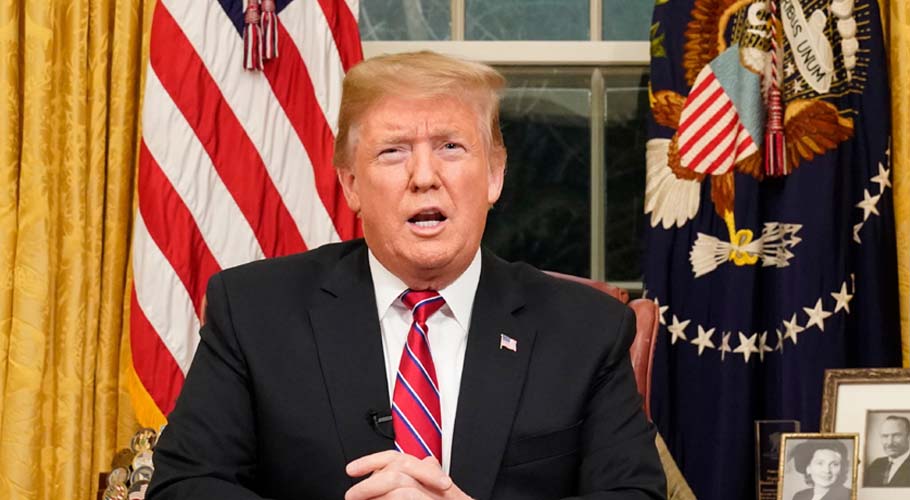 WASHINGTON: US President Donald Trump has once again offered to mediate between India and Pakistan over the alarming situation in occupied Kashmir on Wednesday.
Speaking a day

after

phone calls with the prime ministers of both countries, Trump said that he was happy to try and help to calm the situation in occupied Kashmir where tensions have spiked since India revoked autonomous rule in the said region it controls on 5th

August

.
While talking to the reporters at the Oval office, the US President said, "I would do my best to meditate or help somehow with the tensions between the two states over the Kashmir issue."
Trump said that occupied Kashmir has been a complicated issue for decades and he would discuss the matter with the Indian Prime Minister Narendra Modi over the weekend at the G-7 meeting in France.
Trump added, "We are helping the situation, but there are tremendous problems between the two countries and I will do the best I can to meditate or do something."
It should be noted that the US President has offered to mediate between the two countries over the Kashmir issue for the third time now.