Pakistan decides to take Kashmir issue to ICJ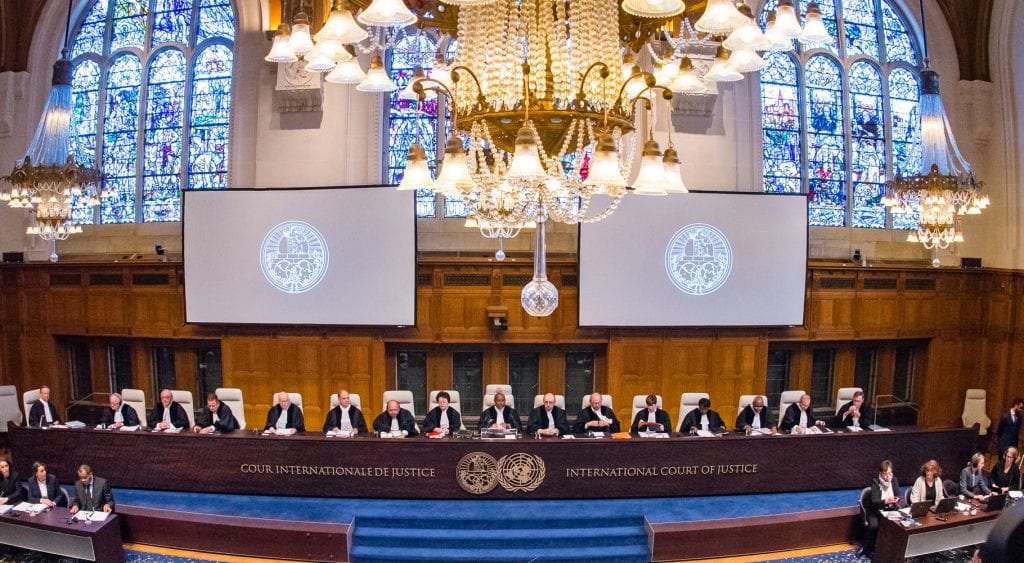 ISLAMABAD: Foreign minister Shah Mahmood Qureshi has said that we would take the matter over occupied Kashmir to the International Court of Justice (ICJ) after the Indian government revoked Article 370 earlier this month.
The foreign minister in an interview said, "We have decided to take the issue over occupied Kashmir to the ICJ."
Qureshi said, "The case would centre on alleged human rights violations by India in the occupied region, which both countries claim in full but rule in part."
He added, "We are examining our legal options and now we believe that Pakistan has a solid case regarding the genocide in occupied Kashmir that can be taken up to ICJ."
Tensions between India and Pakistan spiked after India abrogated provisions of Article 370 of the Constitution to withdraw occupied Kashmir's status.
Pakistan i
n response
expelled the trade and transport links with India and sent back the Indian ambassador.
The dispute over the occupied region has been the spark of countless clashes between the two countries since 1947.