Traders demand opening business in Punjab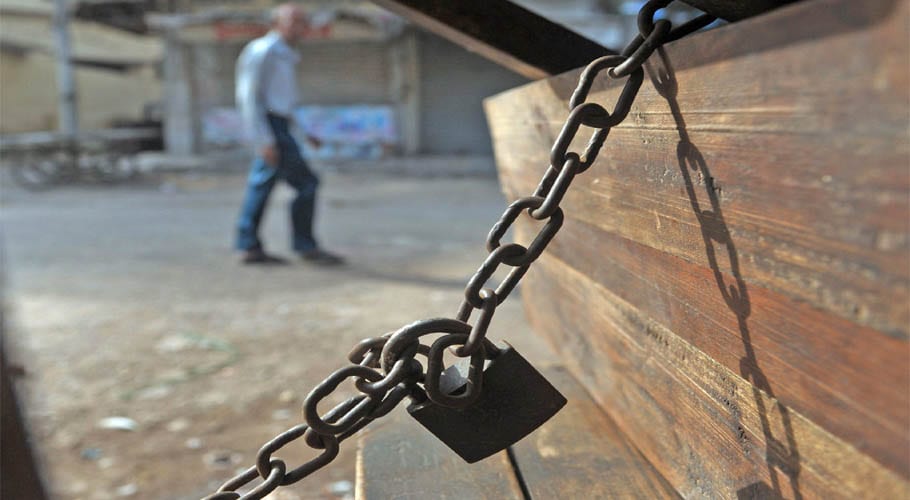 LAHORE: All Pakistan Anjuman-e-Tajran has demanded permission from the federal government to open a business in Punjab from today.
Secretary All Pakistan Anjuman-e-Tajran Naeem Mir said that the final date for reopening of hotels, restaurants, schools, and all closed businesses should be announced for small traders.
The secretary said that the opposition parties are planning to protest on the trade and economic agenda. "Do not force us to be part of the anti-government movement," he added.
He said that he would convene a meeting of business leaders and announce the next course of action. It may be recalled that the provincial government has announced a nine-day smart lockdown in Punjab to curb the spread of coronavirus on Eid-ul-Azha, however, traders had rejected the decision to lock down before the religious festival.
Traders had opened bazaars in Punjab rejecting the lockdown before Eid-ul-Azha. Merchants had opened shops in several cities, including Lahore, Rawalpindi, Sialkot, Gujarat, and Attock. Gujranwala traders had rejected the government's decision to lockdown.
In Gujranwala, traders took to the streets after the business was shut down and the city's main highway was closed to traffic. The protestors said that our economy is being killed by closing down our businesses, we are following the SOPs to open our businesses.
Read more: Federal govt hikes petrol prices on Eid eve
Traders in Rawalpindi also rejected the lockdown notification and reopened their shops. Traders say that if three provinces are open then why business is being closed only in Punjab. Shops were open in all the markets of Rawalpindi and there was a rush of shoppers.