Total global confirmed coronavirus cases passes 9.9 million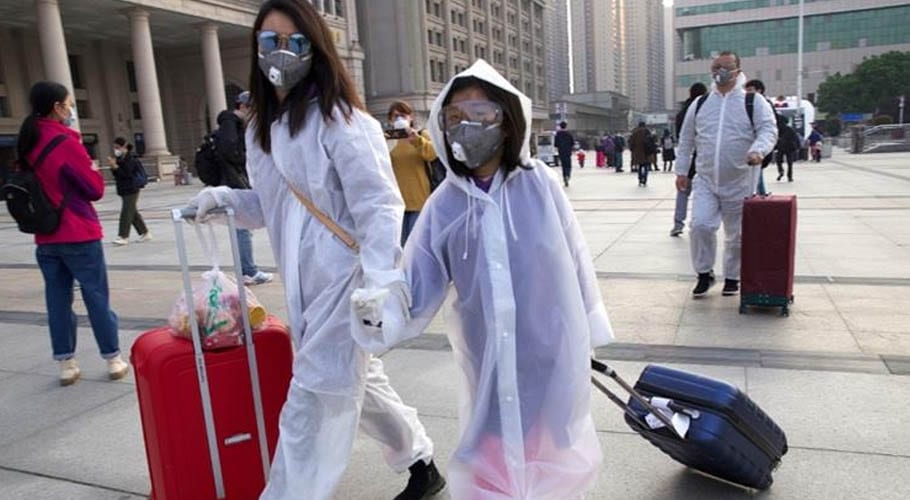 WASHINGTON: The number of coronavirus infection cases has risen to 9,909,965 across the world and the pandemic so far claimed over 496,991 lives. 
According to the latest data, 5,360,766 patients have recovered from the pandemic so far. The United States tops with nearly 2,552,956 cases and more than 127,640 deaths followed by Brazil with over 1,280,054 cases and more than 56,109 deaths. 
Over 620,794 people have infected while 8,781 people died of the virus in Russia. The country has the third-highest number of recorded infections in the world. 
The United Kingdom has reported 43,414 fatalities and 309,360 infections. Spain has recorded 28,338 fatalities and 294,985 infections. 
Peru has reported 272,364 cases while 8,939 deaths. In Chile, nearly 263,360 cases were confirmed, including more than 5,068 deaths. 
Italy has 34,708 fatalities, while 239,961 infections. Meanwhile, the death toll is 10,239 in Iran as the confirmed number of cases is almost 217,724. 
Germany has reported 9,026 deaths and 194,399 infections. Turkey reported 194,511 coronavirus cases and 5,065 fatalities. 
France has reported 29,778 deaths, and 162,936 cases. China has to date declared 4,634 deaths and 83,462 cases, with 78,443 recoveries. 
In Belgium, 9,731 people succumbed to the disease while reported 61,106 cases due to the coronavirus. Mexico has reported 25,779 deaths and 208,392 cases. 
Canada reported 8,508 fatalities and 102,794 infections due to coronavirus. Israel has reported 22,800 coronavirus cases while 314 deaths. 
Saudi Arabia has reported 174,577 cases of coronavirus, while 1,474 coronavirus deaths have been reported. Kuwait has reported 341 deaths while over 43,703 people have been tested positive for the virus.
Read more: Brazil surpasses one million coronavirus cases