Time has come to send "selected PM" home: Bilawal Zardari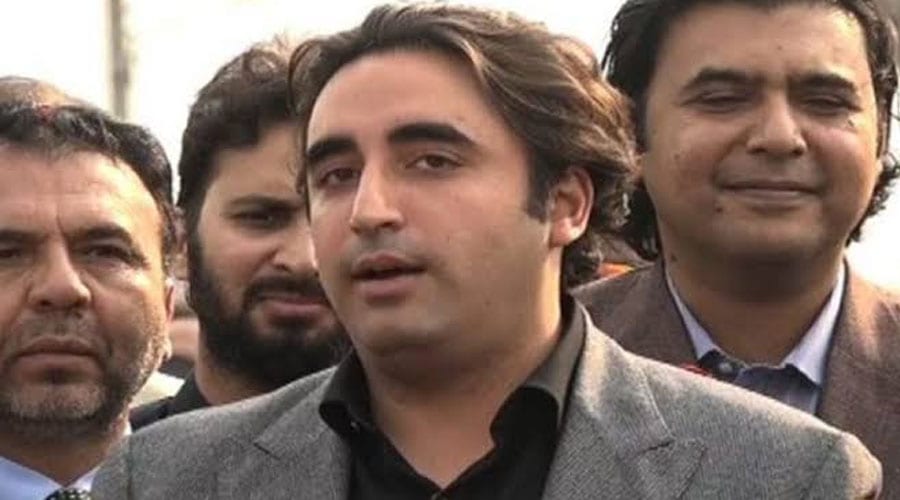 KARACHI: Pakistan Peoples Party (PPP) Bilawal Bhutto Zardari said that giving more time to the incumbent government would be equal to playing with the honor of the country.
Addressing a rally in Karachi, Bilawal Bhutto Zardari said that it was time to send the selected government home, adding the struggle was necessary against the chosen party. 
Taking about the present government, Bilawal said that the selected could not serve the masses, hence, it was necessary to fight against them.
Bilawal Zardari said, "The politically elected politicians have been jailed and the proscribed organisations are being supported."
Bilawal asserted said, "We won't allow our mandate to be robbed away. We will continue raising voice against it. We won't leave them to go scot-free." 
Bilawal said that we would expose the government of Imran Khan that came into through illegal means at any cost. 
Bilawal Zardari said that if someone could tell who mortgaged Pakistan to the International Monetary Fund (IMF).
He asserted that in his views, these were serious crimes. He asked, "Is this the Pakistan for which our loved ones made sacrifices?" 
Bilawal Zardari addressed the rally on A on the 12th martyrdom anniversary Karsaz massacre