Three mouth-watering Karahis in Karachi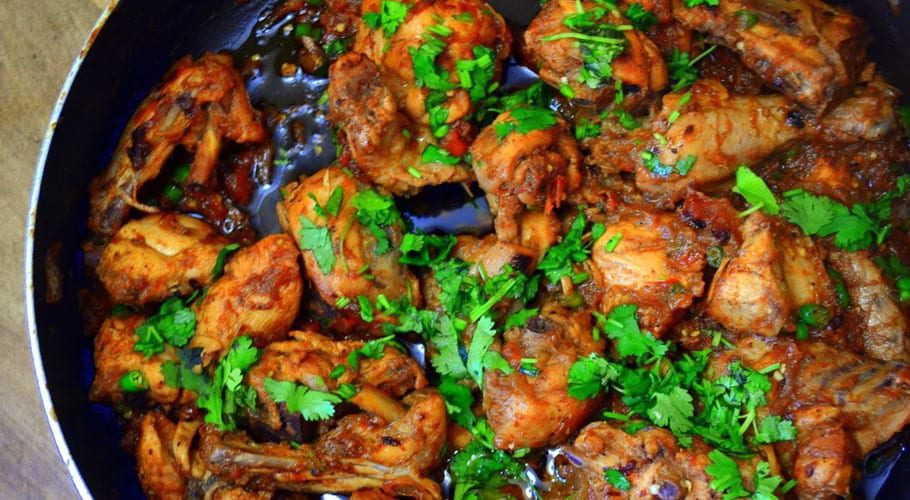 Karahi is a popular Pakistani dish. No matter which restaurant you go to, karahi is one dish that everyone in the family wants to order.
Here are three places that we think you must try karahi from:
1) Bombai Koila Karhai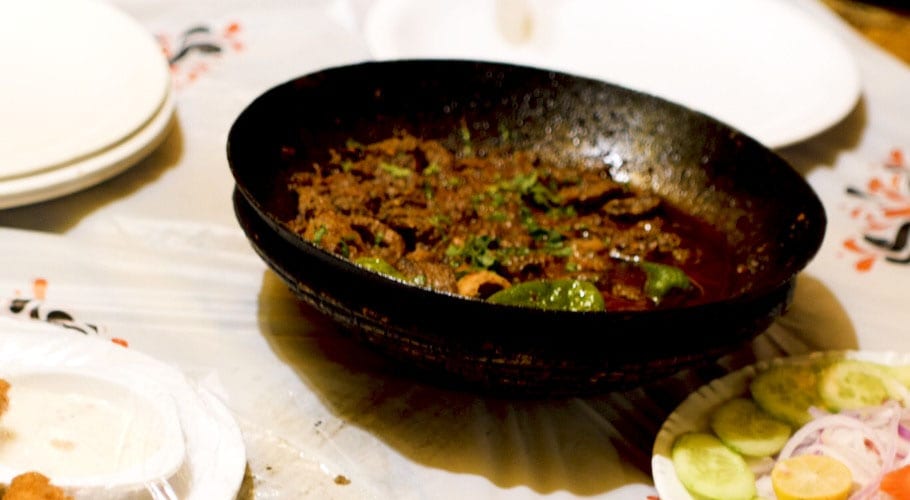 Located at the highway and I'm Hussainabad, Bombai Koila Karhai is known for varieties of karahi.
They have Koyla karahi, Shahi karahi, Dumba (sheep or ram) karahi, and prawn karahi in winters. These karahis are made from special spices.
The restaurant sells mutton karahi for Rs. 2,200 per kg, dumba karahi for Rs.2,200 per kg, prawn karahi for Rs. 1,900 per kg, and chicken Rs.1,200 per kg.
2) Khyber Charsi Karahi
Khyber Charsi Tikka Karahi is now known for its great Karahi where people make a special visit merely to try out their special 'Charsi karahi'.  
Charsi karahi is made more tastier in dumba (sheep) meat. What makes this karahi special is how it is made and blended with a balanced taste and essence. 
Charsi karahi is sold at Rs. 2,150. Just like other restaurants, this place offers all kinds of karahi versions, but their Charsi karahi is the most famous of all.
3) Dua restaurant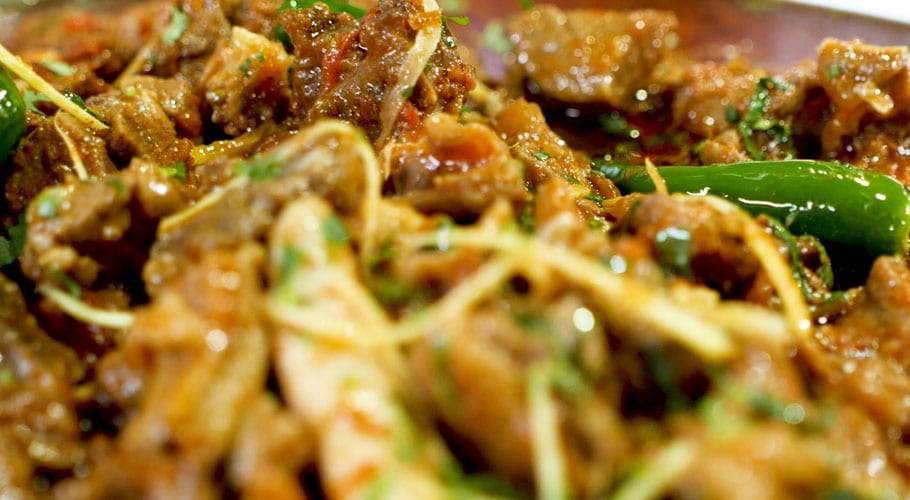 Located at Clifton, Dua restaurant is famous for a wide variety of dishes from BBQ, Chinese and desi dishes.
However ask anyone and they will say the special karhais available in both chicken and mutton are an absolute must have. 
The restaurant serves Mutton Peshawari karahi, Lamb karahi, Desi murgh karahi, muton and prawn karachi as well as zaytoon karahi and chicken karahi. The restaurant has five branches across Karachi. 
The eatery sells mutton karahi at 2,250 per kg, chicken karahi at Rs. 1,250, dumba karahi at Rs. 2,250 and prawn karahi at Rs. 2,250