Three arrested for abducting journalist in Peshawar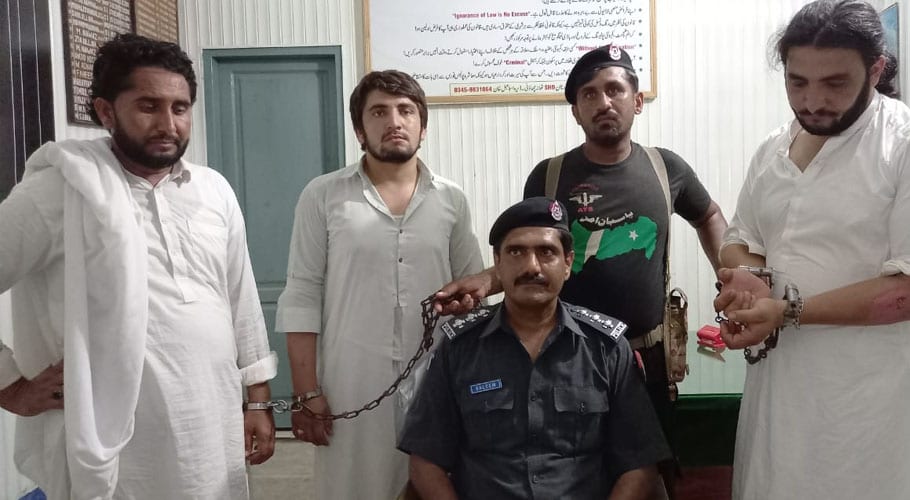 PESHAWAR: Police have arrested three suspects in connection with the abduction of journalist Qais Javed in Dir district of Khyber Pakhtunkhwa.
According to details, the accused threatened the journalist on a phone call for reporting against a local eatery named Sheen Khyber Tikka Spot.
The suspect then abducted him from Huzaifa Centre in broad daylight in Peshawar.
The accused were arrested due to the timely intervention of citizens and immediate actions taken by DSP Fazal Rahim, and SHO Saleem Baloch. The case was registered against eight to ten unidentified persons, while three have been arrested.
It is to be noted that government departments have imposed heavy fines against the hotel for violating the law several times before. Videos and photos have been circulating on social media related to invading female customers' privacy.