These restaurants will BBQ your sacrificial animal's meat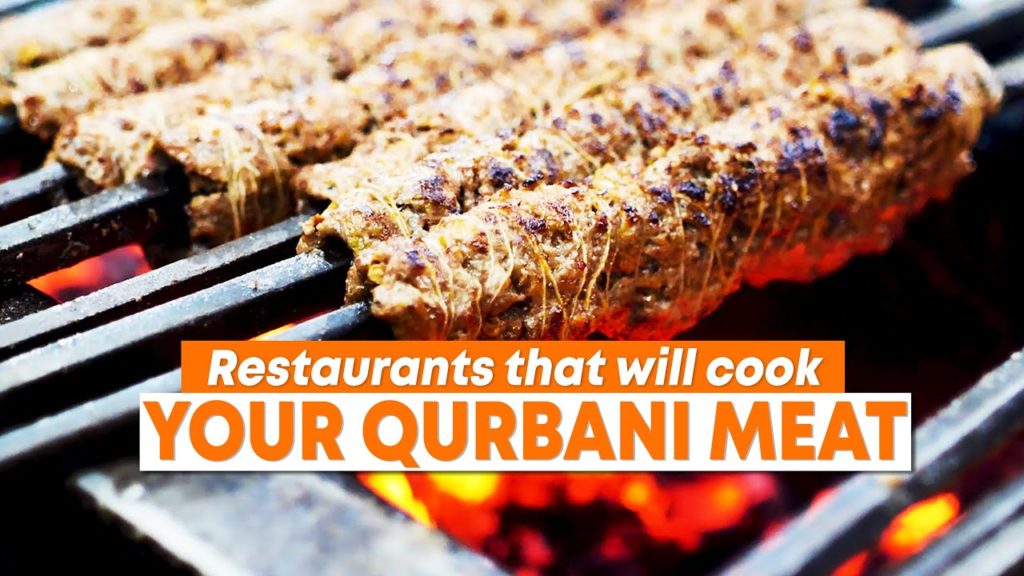 Muslims recently observed the festive occasion of Eid-ul-Azha around the world including in Pakistan. While this is a religious occasion, it is also an opportunity to eat some delicious meat dishes and barbeque.
One can cook at home for your family but you can also get it cooked from food eateries that receive a large number of orders on the occasion. You don't believe it? Well, MM News headed out in various parts of Karachi to see who is providing the facility to cook your sacrificial animal's meat;let's have a look:
Bhashani
The most famous place is Bhashani located in Landhi No.4 area with their new tagline 'Ghost qurbani ka, zaiqa bhasani ka' (The meat of sacrifice, taste of Bhashani)
The eatery is taking orders for beef and mutton bihari boti, sheekh kabab, chapli kabab, dam qeema (minced meat cooked on low heat) along with beef karahi and beef white karahi.
You can bring your own minced meat (qeema) or else they can even make for you. The customer tells their requirements whether they prefer light amount of masala or want to spice it up.
Bhasani is there to cater to all your needs. They say this starts from the second day of Eid-ul-Azha and continues till Muharram.
If you give one kilogram meat then you can receive three kilograms beef biryani at the cost of Rs600, while beef bihari costs Rs300 per kilogram while you have to bring your own meat.
Bhai Muhammad Kabab House
If Bhasani is crowded and flooded with orders, then you can take your sacrificial animal's meat to Bhai Muhammad Kabab house nestled in the Block 4 of KAECHS.
Ever year on the occassion of Eid-ul-Azha, this eatery makes beef and mutton bihari, golla kabab, and dhaga kabab. In fact they even make camel kababs and cook camel meat as well.
Just give them your sacrificial animal's meat and they will make delicious kababs and tender boti for you. Make sure you come early on the second day of Eid to receive your order by the evening.
They are charging Rs350 per kilogram for each type of kebab. This continues for three years after Eid and even beyond.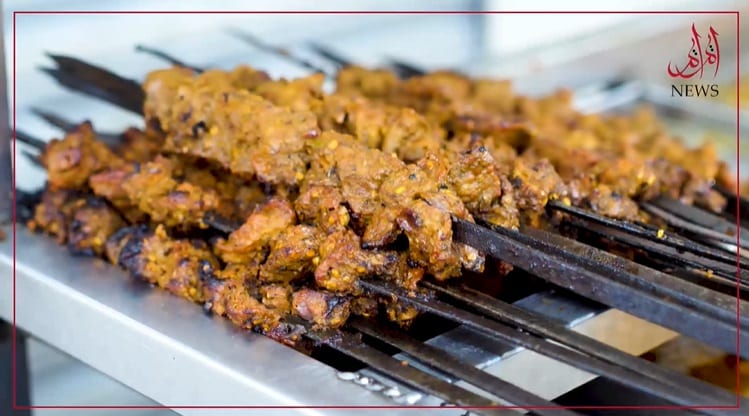 Bawarchi Caterers
The Bawarchi Caterers located in Qayyumabad Area C are also catering to your needs on Eid-ul-Azha.
They have launched a new offer providing beef and mutton biryani at Rs500 per kg, and qorma karahi and Rs400 per kg. If you like barbeque then bihari kabab, sheekh kabab, and gola kabab will cost Rs350 per kg, while malai boti and special Turkish kabab cost Rs 450 per kg.
This offer is valid from the first day of Eid and continues for around five days. Just bring your own meat and they will cook it as per your taste and requirements.
A kilogram of beef biryani will cost Rs500 with the customer's own meat. The caterers will cook within two to three hours and will even deliver it to your home.
Mullah Kabab House
Another popular food outlet catering to your needs is the Mullah Kabab House located in Block 13A of Gulshan-e-Iqbal accessible to most residents of the locality.
The eatery's manager tells us that customers can bring boneless meat and will make kababs or beef boti from them. All efforts from mincing, cutting and cooking will be done by Mullah Kabab House and their famous recipe.
The rate this year has been fixed at Rs350 per kilogram. The manager said they have started receiving queries but they are always there to serve their customers.