Teaser of Ryan Gosling-Margot Robbie starrer 'Barbie' is out now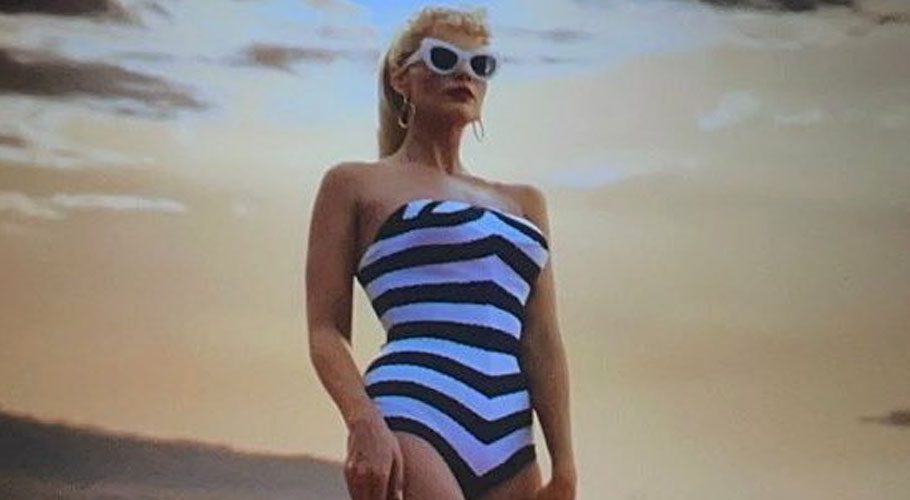 The weekend did not only feature Avatar: The Way of Water on screens, it also featured the teaser of Ryan Gosling and Margot Robbie's live-action movie 'Barbie'.
As we know, Hollywood star Ryan Gosling has gone platinum blonde for his role as Ken in Greta Gerwig's live-action 'Barbie' movie, the movie is scheduled to open in theaters on July 21, 2023.
O teaser da Barbie, isso vai ser TUDOOOO https://t.co/LUr7fdn4LG

— Gui 🫧 (@Guiidearaujo) December 16, 2022
The first look at Greta Gerwig's upcoming masterpiece, Barbie was featured officially across the cinemas. The film was written by Gerwig and her partner, Noah Baumbach.
Beside Gosling and Robbie, the Barbie cast also includes America Ferrera, Simu Liu, Kate McKinnon, Alexandra Shipp, Emma Mackey, Kingsley Ben-Adir, Issa Rae and Michael Cera.
Read more: First look of Ryan Gosling and Margot Robbie in 'Barbie' is out
Social media was ablaze when initial images of Robbie and particularly Gosling were released back in June, but the hype has been built to nearly unsustainable levels after the teaser:
I've only seen this one frame and yet the #Barbie trailer has now become my entire personality pic.twitter.com/49b7uG2f3K

— Sleighvid Opie 🎅🏻 (@DavidOpie) December 15, 2022
YES TO ALL OF THIS!!!!! #Barbie https://t.co/N8EJtwZbXX pic.twitter.com/KtMgd38KDN

— Ema Sasic (@ema_sasic) December 16, 2022
BITCH THE BARBIE TRAILER???? IM GONNA HDKHDKDJDKD IM SO FUCKING HAPPY AND EXCITED pic.twitter.com/mXK3q0AyJs

— fearlessly, dar✨ (@darDariusss) December 16, 2022
this frame from the Barbie movie teaser trailer is my entire reason for getting through 2023. unapologetic pink era is NOW 💅🏽👱🏽‍♀️💄💋🛍️💖 pic.twitter.com/E2Bx9mUA5g

— ambrr ❄️ (@mbrleigh) December 15, 2022
MARGOT ROBBIE IS BARBIE pic.twitter.com/za6X84ma4d

— 𝗺𝗮𝗿𝗴𝗼𝘁 𝗿𝗼𝗯𝗯𝗶𝗲 𝗴𝗶𝗳𝘀 & 📸 • fan acc (@margohgifs) December 15, 2022
margot robbie as the original 1959 barbie in the new 'barbie' film trailer dir. greta gerwig pic.twitter.com/P0W5ZzP2qW

— chiara 💒 (@churchofysl) December 15, 2022
imagine ter o currículo da margot robbie pic.twitter.com/MemA9RvoZ7

— lis 🇧🇷 (@emijstone) December 15, 2022
MARGOT ROBBIE AS BARBIE GIRL pic.twitter.com/BTWaoaMXzE

— ִֶָ (@safemargot) December 15, 2022