Syra Yousuf, Sheheryar Munawar's photoshoot becomes talk of town
A recent photoshoot of actress Syra Yousuf and actor Sheheryar Munawar has become the main talk of the town.
The "Project Ghazi" co-stars got up close and personal for a shoot for a local magazine. The pictures went viral on social media, are being discussed as for the bold photoshoot.
The couple was styled by celebrity stylist Rao Ali Khan. Both have caused quite a stir among fans and followers and also received some criticism.
how can you do shoots like this and not fall in love with the other person? 🤧 pic.twitter.com/9glC8pb6sL

— anastipu (@teepusahab) November 15, 2020
cant get over this shoot 🥵😍 pic.twitter.com/XuS8rhT13R

— a (@Abbasayy) November 15, 2020
Is it just me or is that Syra and Shehryar photoshoot making you feel all the feels?

— Quarantine & Chill (@AdMadWoman) November 16, 2020
Shehreyar munawwar has posted more pics with syra in the last 24 hours than he posted of himself in whole 2020 pic.twitter.com/kUgJM7zi6u

— Umar Rao (@umar_says_) November 15, 2020
Oof Syra and Shehryar what have you done to us

— T (@chaikhour) November 15, 2020
Can Syra and Shehryar calm down I mean 🥵🥵

— Mashal Rafiq (@mash_rafiq) November 15, 2020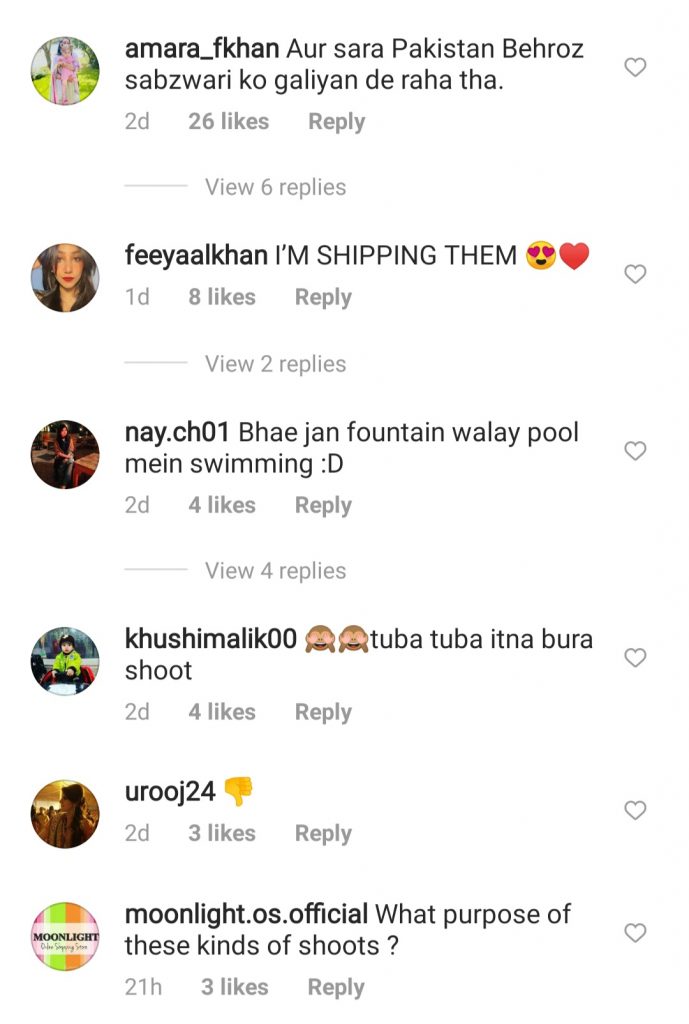 According to a stylist Rao Ali Khan, who was the Creative Editor of the shoot, the theme of the shoot was 'Boni and Clyde – a tale of love'.