Stayed silent for 1.5 years, now my one post has hurt sentiments? Asim Azhar takes a dig at Hania Aamir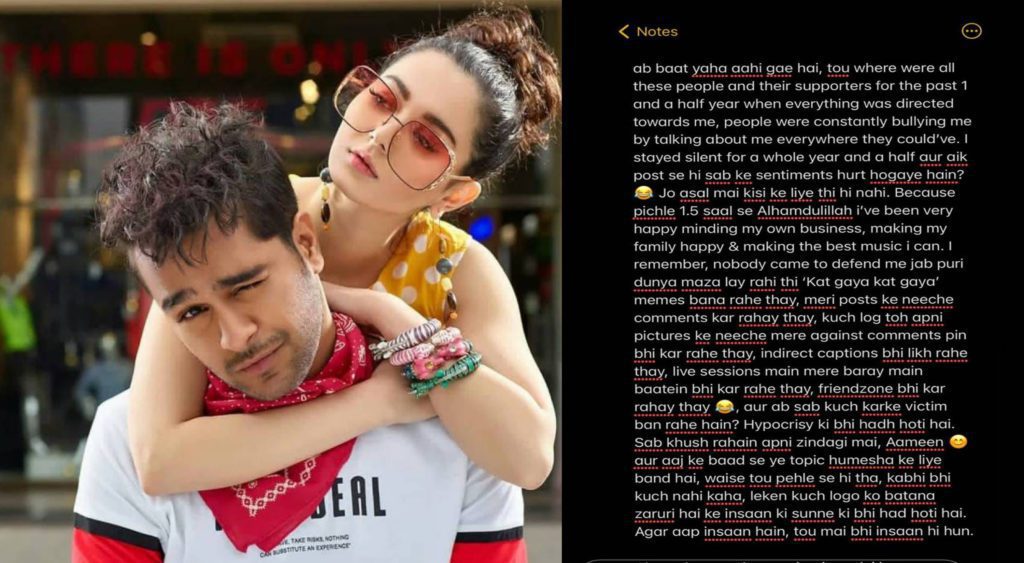 Singer Asim Azhar has come forward after ex-beau Hania Aamir indirectly posted a cryptic tweet in response to his 'Bal Bal Bachay' tweet.
Asim Azhar wrote long ranting note and posted it on his Instagram story in a reply to Hania's jab at the singer as she wrote, 'You can either be a celebrity or a bitter ex with no dignity.' Asim Azhar wrote, "Things have taken such turns then I should ask where were all the people and their supporters for the past one and a half year when everything was directed towards me."
I'm raged about how people constantly bullied him by talking about him everywhere they could have. "I stayed silent for a whole year and a half and now my one post has hurt people's sentiments?"
He also cleared how his post has nothing to do with anyone or anything related to the current situation (Hania Aamir's being trolled for getting close to Aashir Wajahat). According to Azhar, from the past year, he has been very happy minding his own business and making the best music he can.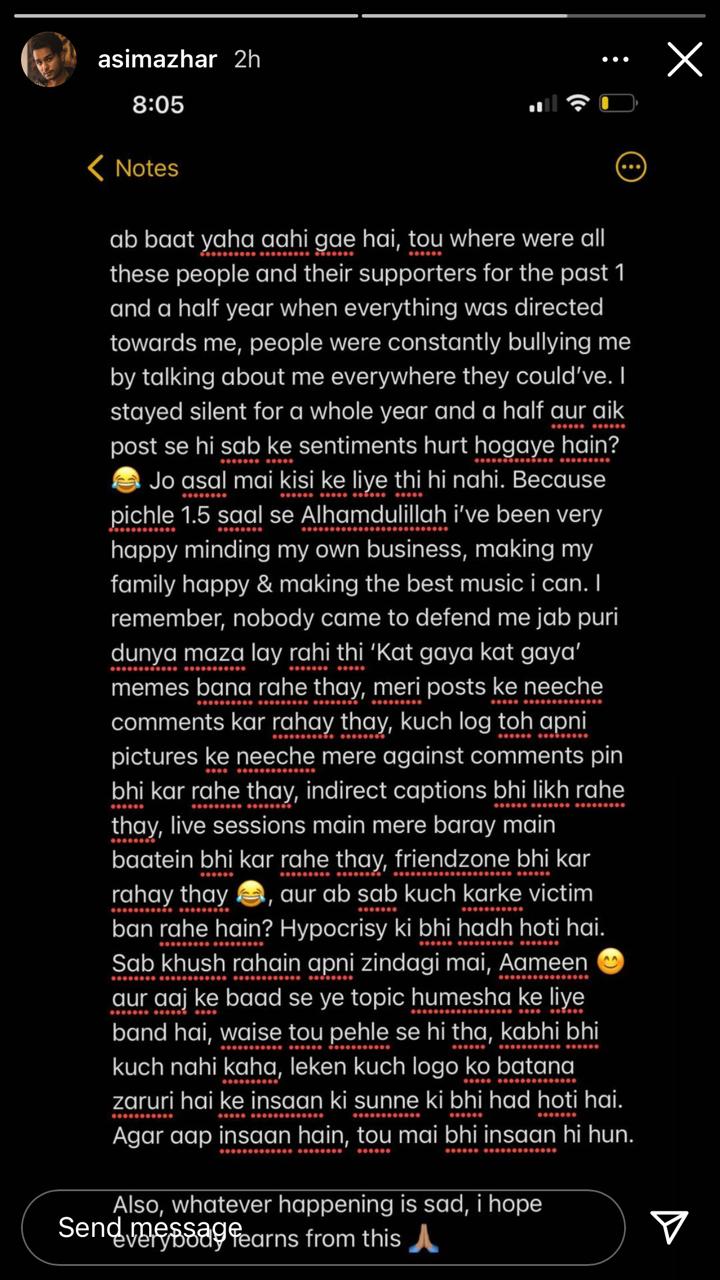 "I remember, nobody came to defend me when the whole world was making fun of me with 'kat gaya kat gaya' memes, people were harshly making comments on every post I uploaded. Some of them were posting against me under their own posts with indirect captions," he asserted.
Hinting indirectly at Hania, he said, now doing everything, such people are playing a victim card here, there is a limit of hypocrisy, he said with a smiling emoji. His post was concluded by him saying that this topic will not be surfaced again by and the chapter is closed forever, it was earlier as well but had to clear few things to few people.
He asserted like everyone, he is a human as well and there is a limit to listening and ignoring. He also said that whatever is happening is sad and he hopes everybody learns from this.