Campaign against fancy number plates continues in Karachi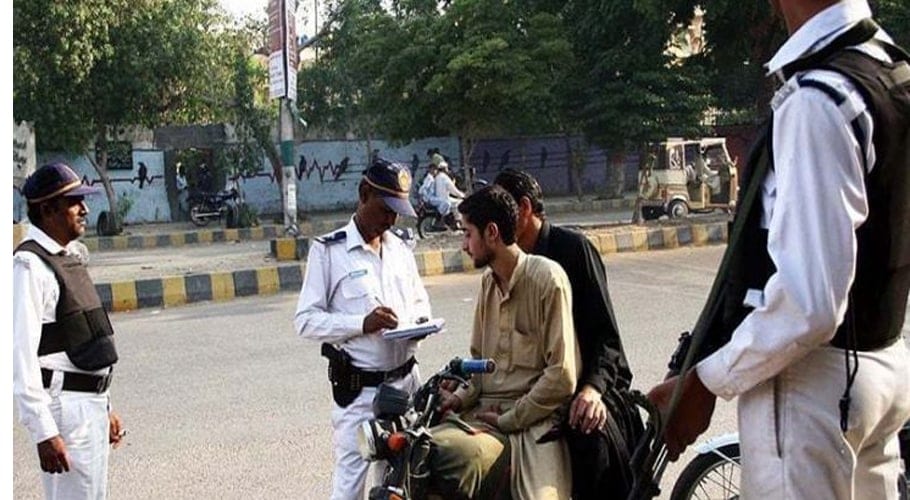 KARACHI: Karachi Traffic Police on Friday continued a special campaign against vehicles and motorbikes display fancy and unauthorised number plates.
According to Traffic Police spokesman DSP Saeed Arain, they issued 267 challans against fancy numbers plates and 468 without helmets and fined an amount of Rs501,000 during the campaign.
Earlier shortly after taking over as the Karachi police chief, Additional IGP had announced beginning a special campaign against fancy and illegal number plates on vehicles.
The traffic police ha advised citizens to display the number of plates issued by the Excise Department or those in accordance with the notified pattern.
The city police authorities also warned that action against fancy number plates would be taken without any discrimination, adding that besides imposing penalties on the violators, motorcycles and other vehicles could also be confiscated.