Spain confirms 812 coronavirus deaths in 24 hours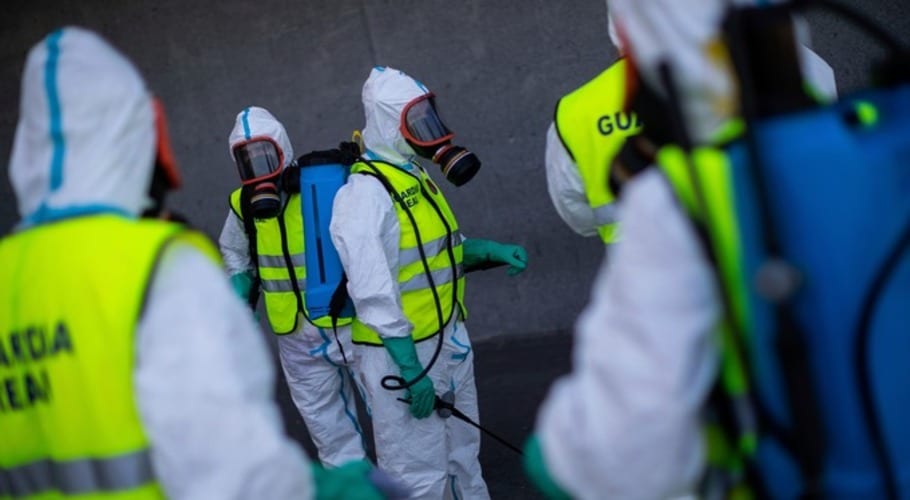 Spain has confirmed another 812 deaths from coronavirus in last 24 hours today (Monday), taking the country's death to 7,340.
According to Spain Health Ministry, so far, more than 85,000 people have been affected by coronavirus in the country. Spain has also overtaken China in number of coronavirus cases.
However, it is the first decline in number of deaths since Thursday in Spain, which has the world's second most deadly outbreak after Italy. Earlier on Sunday, Spain recorded 838 deaths from coronavirus.
In this regard, Spain health officials have highlighted a slower growth rate for both death and confirmed cases and have also expressed hope that the outbreak would soon come to an end.
Health officials also announced statistics related to number of deaths which stated that the percentage increase in the number of deaths on Monday over the previous day was 12.4 percent, less than half the increase of 27 percent recorded on Wednesday.
In order to curb the outbreak of coronavirus, Spain has imposed a nation-wide lockdown on March 14 and banned unnecessary movement of people.
Then on Saturday, Spain's Prime Minister Pedro Sanchez announced even stricter lockdown measures which will force all non-essential workers in the nation to stay home for the next two weeks.