SpaceX destroys rockets during astronaut escape test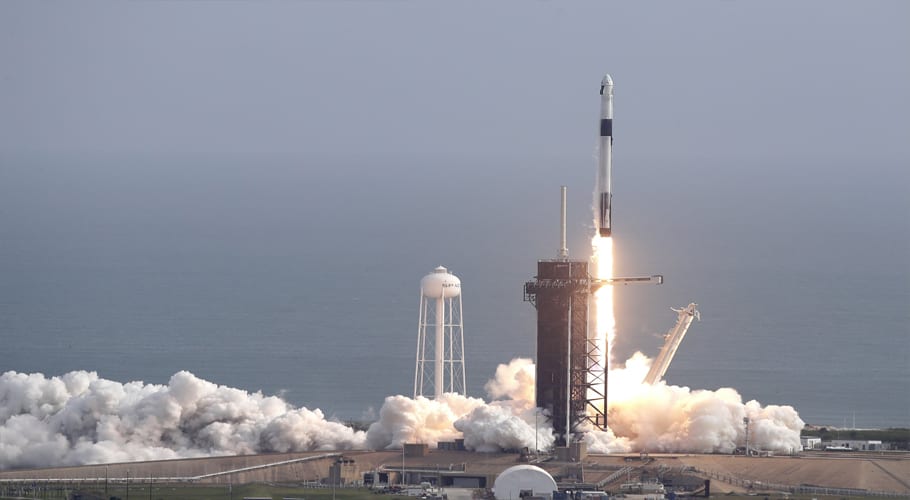 CAPE CANAVERAL: SpaceX conducted the last major test of its crew capsule before deploying astronauts in as little as two months, imitating an emergency evacuation on Sunday shortly after liftoff.
A Falcon 9 rocket blasted off as normal, but just over a minute into its space flight, the Dragon crew capsule catapulted off the top 12 miles beyond the Atlantic, powerful capsule thrust pushed it up and out of harms way, as the rocket engines intentionally shut down and the booster crashed in a giant fireball out of control.
READ MORE: Bad weather causes delay of SpaceX rocket failure test
Upon parachuting into the ocean just offshore the spacecraft hit an altitude of nearly 27 miles to complete the nine-minute test flight and open the way for two Nasa explorers to climb aboard next time.
SpaceX flight controllers at the company's office in California applauded every achievement, especially on the splashdown. Given the choppy seas and cloudy skies, all seemed to go well.
Watch live as SpaceX tests Crew Dragon's in-flight launch escape capabilities https://t.co/lcfz0LS8O9

— SpaceX (@SpaceX) January 19, 2020