Social media users demand justice for Transgender Julie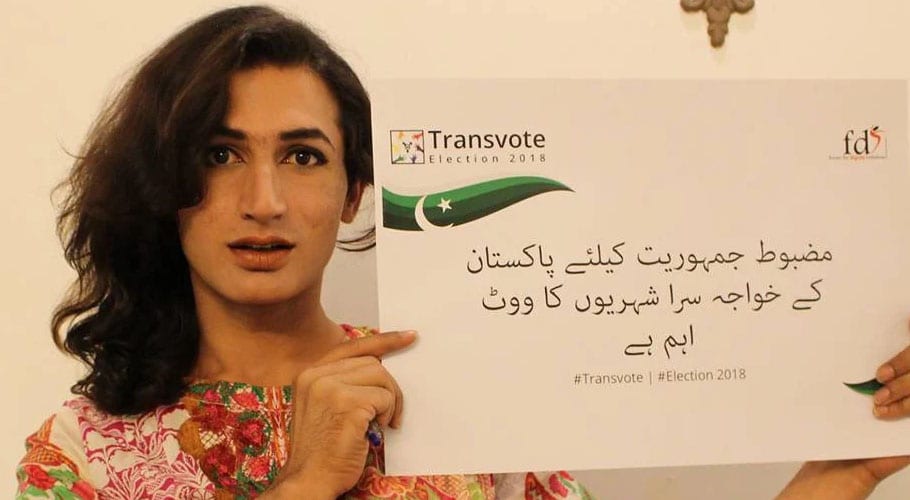 Social media users have demanded justice for Transgender Julie Khan, who was recently imprisoned in an allegedly fabricated case. 
Julie was arrested and sent to prison by the Islamabad police three days ago, One of Julie's friends, Farah, revealed that her fellow transgender, Rosy, was tortured and beaten. "Julie, Sumaira, and I raised our voice against why she (Rosy) was beaten. So In retaliation, the group who tortured Rosy registered a case against us," she claimed.
Julie recently became a social media sensation after her videos went viral on social media where she talked about social issues, discrimination her community face in society. However, following her arrest, people on social media have been demanding justice for her and calling her arrest illegal.
In a free country she is not free.
Is that a free country for people like her?
Where r those people who were making trend of PUBG,are thy gonna stand for julie nd make it a trend?
Why these people always suffer 💔
I strongly condemn her arrest on fabricated FIR.#JusticeForJulie pic.twitter.com/RHnkXNr7cp

— Palwasha Alam (@Palo1109) August 15, 2020
Please speak up for Julie she's being kept in jail with MEN. They put a trans woman in a MEN's jail for a crime she did NOT commit.
raise your voice for her.#JusticeForJulie pic.twitter.com/RFz3o4a55V

— Saniaaaa. (@_jiSaniahun) August 15, 2020
JUSTICE FOR JULIE! We hope justice will be served today at Julie's hearing and critical voices will not be silenced. Note:we've been informed that Julie wasn't kept in a Male prison but I've kept that bit to highlight the routine police brutality against TG. #JusticeForJulie pic.twitter.com/SDvChspXyL

— Nayab Gohar Jan (@NayabGJan) August 15, 2020
Julie's words held power. they imprisoned her. this is exactly what happens to everyone who's valiant enough to challenge the state. what vexes me is that a change is nowhere to be seen no matter how much we broaden the horizon. #JusticeForJulie

— hunter (@ayeguvitshunter) August 15, 2020
Surprised to know how a transgender stood up in this harsh community. She deserves the utmost respect not bars.#JusticeForJulie #FreeJulie

— Taimoor Asghar Ghick🇵🇰 (@TaimoorGhick) August 15, 2020