Smart lockdown imposed in various areas of Peshawar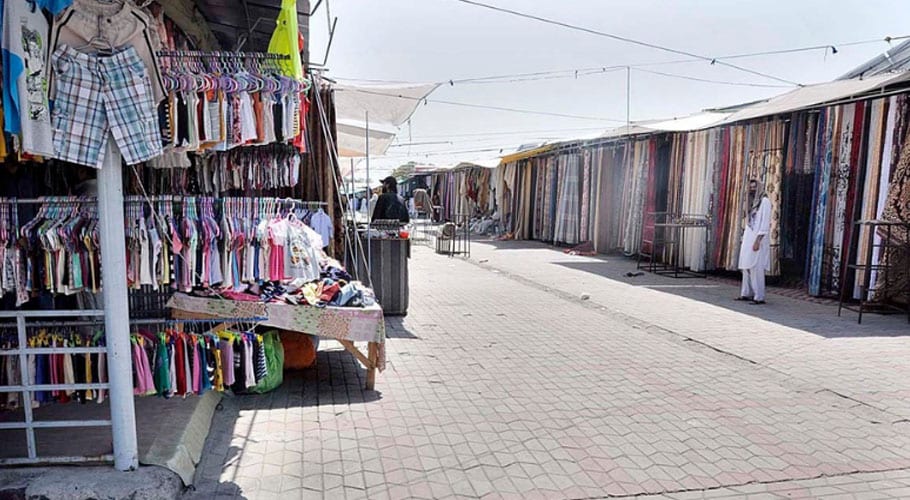 PESHAWAR: A smart lockdown has been implemented in different areas in Khyber Pakhtunkhwa's capital due to an increase in coronavirus cases.
According to the notification issued by the Deputy Commissioner, Peshawar, only dairy and medical stores will remain open during the lockdown. Unnecessary traffic will be closed in three sectors of Hayatabad due to smart lockdown. There will also be a smart lockdown in University Town Circular Lane and Gulberg.
According to the Peshawar administration, a lockdown has also been imposed in the cant area, Gulberg, and Qayyum Sports Complex. It may be recalled that 74,370 coronavirus cases and 1,369 deaths have been reported in Khyber Pakhtunkhwa.
Read more: Smart lockdown imposed in three UCs of Nawabshah
The rate of positive cases of coronavirus in Khyber Pakhtunkhwa is 5.57 percent and in Peshawar, it is 18.09 percent. In Pakistan, 70 percent of new cases have been reported from five major cities, including Peshawar. More cases are being reported in Karachi, Lahore, Islamabad, and Rawalpindi.
In Pakistan, the death rate from coronavirus has reached 2.02 percent. 76 percent of those killed in coronavirus are over 50 years old. In hospitals, 58 percent of coronavirus patients are on ventilators.
The highest number of deaths due to corona is in Punjab where 3,036 people have lost their lives. 2,935 people have lost their lives in Sindh, 1,369 in Khyber Pakhtunkhwa, 318 in Islamabad, 97 in Gilgit-Baltistan, 167 in Balochistan, and 169 in Azad Kashmir.