Siraj ul Haq slams global powers over Kashmir issue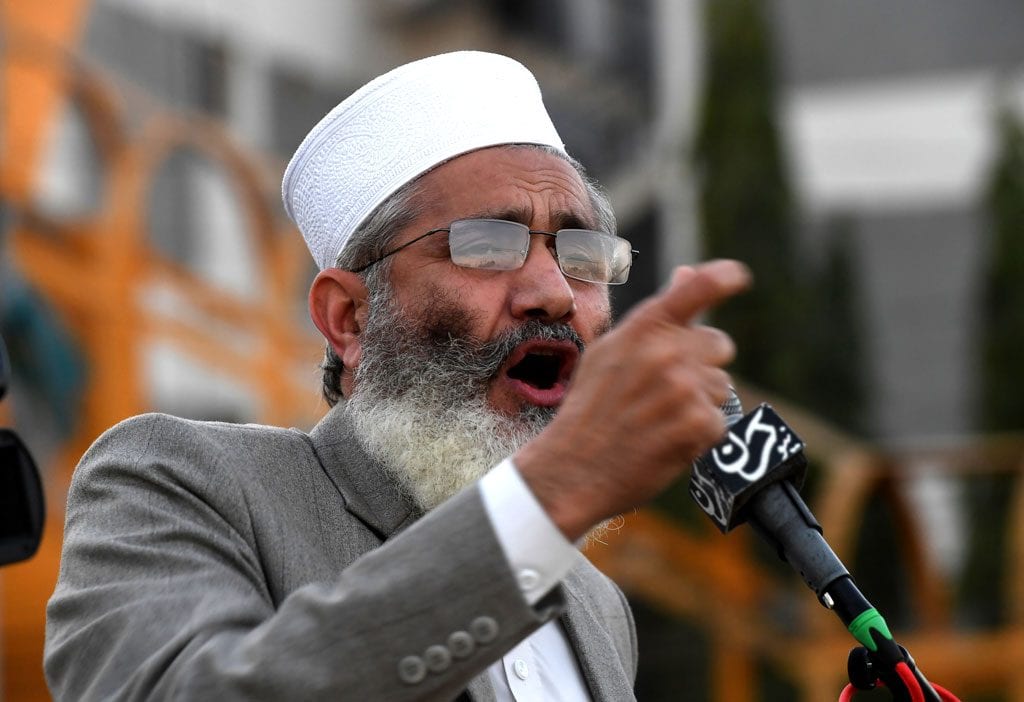 QUETTA: Jamaat-i-Islami chief Sirajul Haq has condemned the world community for its silence over the human right atrocities that are being committed by the Indian Army in Kashmir.
Siraj ul Haq, while addressing Kashmir Awam March on Sunday, said the courageous Baloch and Pakhtun tribespeople will not abandon their Kashmiri brethren alone in these testing times.
"Millions of people will shut down Islamabad if the government betrayed the people of Kashmir," the Jamaat-i-Islami chief warned.
"The rulers will find no place to hide if they tried to damage the Kashmir cause," he added.
The crowd of people was gathered to listen to the Senator, including JI workers and supporters, reached Quetta from different parts of Balochistan to take part in the march.
He said it had become clear that the Modi regime wished to alter the demography of held Kashmir and its ultimate objective was to invade Azad Kashmir, so the Pakistani government should immediately take crucial measures to thwart enemy's designs.
He criticised Prime Minister Imran Khan by saying that instead of acting in isolation, he should have invited the national leadership to attend the recent public gathering in Muzaffarabad to send a clear and loud message to India that the Pakistani nation was united in support of the Kashmiri people.
He said the government had failed to bring improvement in any area of the economy during its rule of more than one year. The economy is in crucial stage and there are no employment opportunities for millions of youths, he added.