Sindh records highest number of COVID-19 cases in single day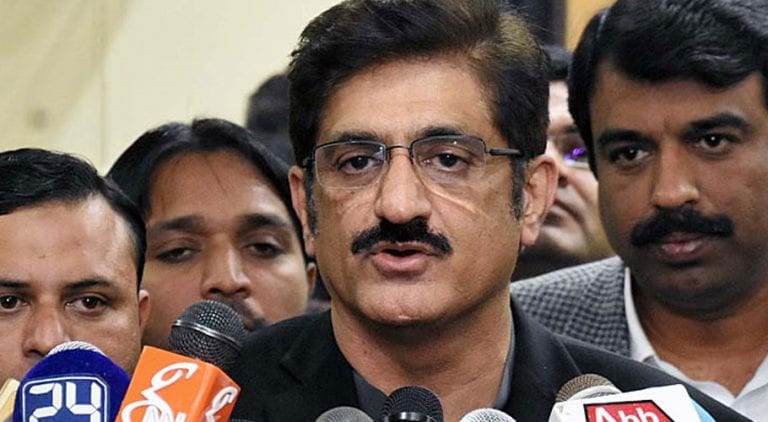 KARACHI: In a sharp rise in coronavirus cases, the Sindh province has recorded over 500 cases of the virus in a single day on Tuesday.
Sindh Chief Minister Murad Ali Shah has said that the province reported 521 new cases in the last 24 hours.
The chief minister said 7,880 tests were conducted out of which 521 came out positive. He said currently, 5,380 patients are under treatment in different hospitals, home isolation, and isolation centers in Sindh.
Over 190 patients are in critical condition, the CM said, out of which 27 are on ventilators. The CM further said COVID-19 also claimed six more lives in the province. Sindh has lost 2,639 people to coronavirus so far.
Murad Ali Shah informed that 302 patients also recovered from the infection. So far, 139,276 people have recovered from COVID-19, he said.
Sindh Government Spokesman Murtaza Wahab warned that cases in Sindh are rising, adding that in the last 24 hours, the number of positive cases stood at 6.6%.
#COVID19 cases are rising fast in #Sindh. In the last 24 hours, the number of positive cases stood at 6.6% in the Province. Moment to ponder people. Please please wear masks

— Murtaza Wahab Siddiqui (@murtazawahab1) November 3, 2020
The second of COVID-19 continues to have its toll as the reported 1,167 new infections and 14 more deaths due to novel coronavirus during the last 24 hours across the country.
As per the updated statistics on the National Command and Operation Centre (NCOC), the death toll has reached 6,849, whereas the total number of cases reached 336,260.
Around 27,984 coronavirus tests were conducted in the country during the last 24 out of which 1,167 resulted in positive. 728 people are still in critical condition, while 315,446 have recovered from the disease.
Sindh had reported 146,774 cases, Punjab 104,894 cases, Khyber Pakhtunkhwa 39,749, Balochistan 15,977, Islamabad 20,243, Gilgit Baltistan 4,293 and Azad Kashmir 4,330.