Shehbaz Sharif likely to address Azadi March in Islamabad today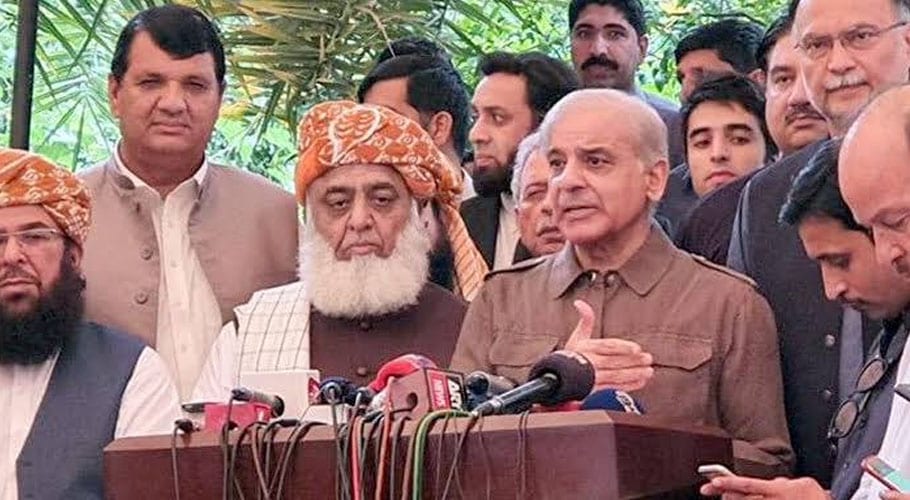 ISLAMABAD: Pakistan Muslim League-N (PML-N) President Shehbaz Sharif will address the anti-government Azadi March of Jamiat Ulema Islam-F (JUI-F) 's in the federal capital today.
The decision was taken by Shehbaz Sharif despite facing severe back pain.
Earlier on Wednesday, Shehbaz Sharif had decided to participate in the Azadi March in Lahore but no top leader of the PML-N came to receive all-led Azadi March in the city.
On the other hand, the JUI-F's Azadi March will enter Islamabad today. 
Earlier yesterday, JUI-F Chief Fazlul Rehman while addressing followers in Lahore stated that the march was no more an act against the government, it became a national movement.
The JUI-F chief was quoted as saying, "We will not stage sit-in [in Islamabad]. We have initiated a movement; if the government does not respect opinion of the masses, then we will accelerate the movement."
The JUI- Chief appreciated all the participants of the anti-government Azadi March for their support.
The movement is expected to reach the federal capital today to hold a demonstration at Islamabad's H-9 area.
In this regard, all the private schools will remain closed in Islamabad and the services of metro transport will also remain out of services today.