SHC stays demolition of Haleem Adil's farmhouses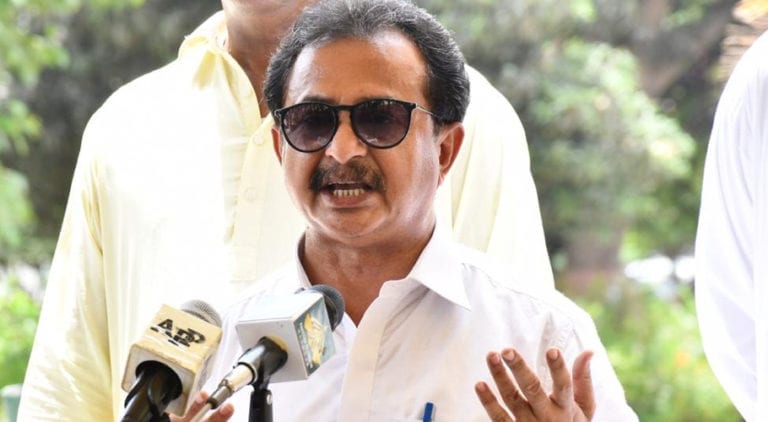 KARACHI: The Sindh High Court (SHC) on Friday restrained the authorities from razing Sindh Assembly opposition leader Haleem Adil Shaikh's farmhouses in Malir.
The PTI leader had moved the court after an operation was launched to demolish his farmhouse in an anti-encroachment drive. The court issued notices to the chief secretary and other respondents.
After a preliminary hearing, the SHC bench granted a stay order against further demolition of his farmhouses. The hearing was adjourned until February 23.
Shaikh's lawyer told the court that his client's farmhouses are being razed by the provincial government out of vengeance. He pleaded to restrain the government from doing continuing the demolition.
On Saturday, an anti-encroachment operation commenced in Malir district during which more than 500 acres of government land has been retrieved.
The operation was started on the directives of Deputy Commissioner Malir against cancelled lands whose lease was cancelled on December 11, 2018.
More than 200 illegal farmhouses owned by political and religious leaders as well as police officers were demolished during the operation.
A farmhouse belonging to Leader of Opposition in Sindh Assembly Haleem Adil Sheikh was also razed in the operation. The PTI leader held the Sindh government responsible. He said state machinery was sent to demolish his brother Azeem Adil's farmhouse in Malir despite having all legal documents.