Shahid Afridi to work for sports promotion in Punjab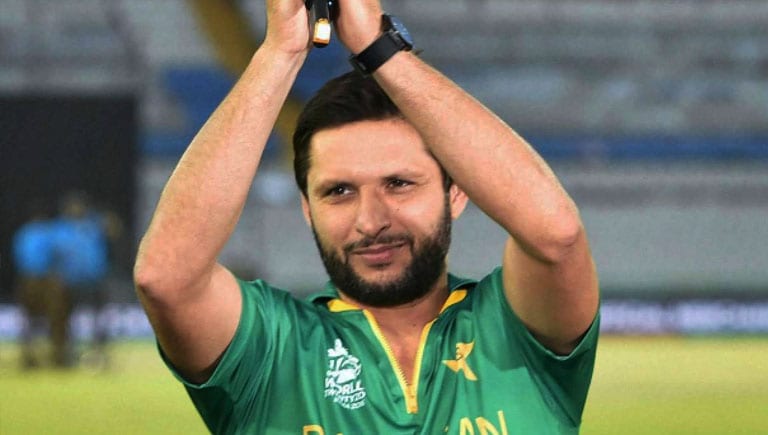 LAHORE: Former cricketer Shahid Afridi has agreed to work with the Punjab government for the promotion of sports in the province.
Shahid Afridi is expected to be announced as the brand ambassador for Punjab Sports Board. He will serve in the position on an honorary basis and the final decision will be announced next week.
Afridi held a meeting with Punjab Sports Minister Rai Taimoor Khan where it was decided that the cricketer will work for the promotion of sports.
Earlier in July, Afridi had met the Punjab Sports Minister at the Punjab International Swimming Complex Lahore.
Afridi had agreed to work with Punjab Sports Board to promote cricket. A decision was expected to be made after Eid-ul-Azha but had been delayed.
Rai Taimoor had said that Shahid Afridi is our national hero and his services to cricket will never be forgotten. He also said that sports facilities in Punjab have increased significantly in the current financial year.
The provincial sports minister further said that under the Green Sports Project, sports grounds would be set up at the village level.
Shahid Afridi congratulated the Punjab government on developments in the sports sector including host the Kabaddi World Cup.