Seven Afghan soldiers killed and five injuries in Taliban attack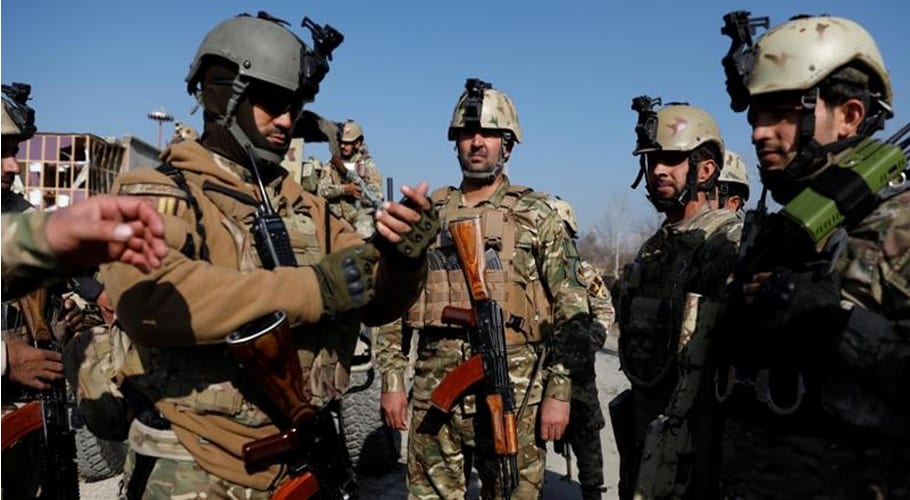 KABUL: At least seven Afghan soldiers were killed and five others sustained injuries in a Taliban attack on a base in northern Afghanistan.
According to the Afghan defence ministry, a gang of terrorists attacked a joint military camp in the Dawlat Abad district of Balkh province near the Uzbekistan border. As a result, seven Afghan soldiers were killed, while five others sustained bullet injuries.
The camp was used between the army and the National Directorate of Security, Afghanistan's secretive intelligence agency. He said the terrorists use heavy weapons.  
The defence ministry said in a statement temporarily, in the firing incident, three NDS staff was also wounded."
On the other hand, Taliban spokesman Zabihullah Mujahid claimed more than 20 soldiers had been killed in the attack, including a commander.
The spokesman Mujahid wrote on Twitter "Six soldiers were wounded and four were apprehended. The base was captured."