Qaimkhani's second locker found empty, says NAB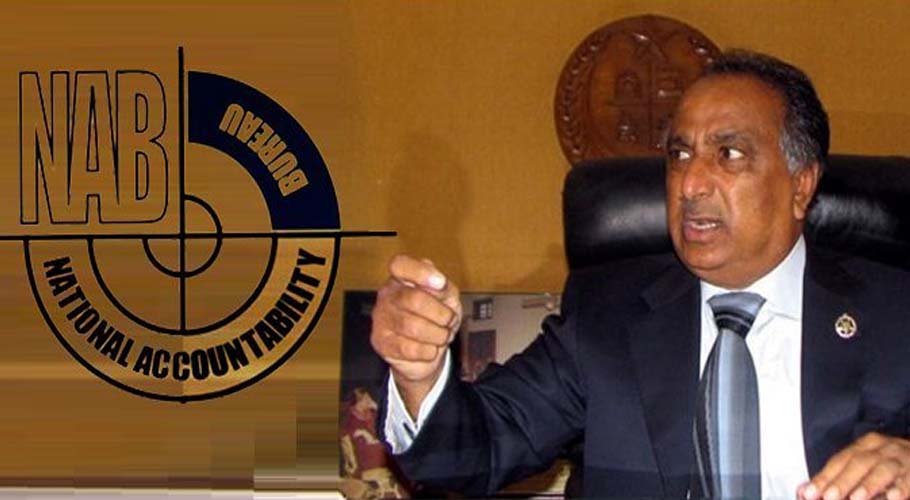 KARACHI: A National Accountability Bureau (NAB) team on Wednesday found nothing in the second locker of former director-general (DG) parks Liaquat Qaimkhani.
Earlier the NAB team had returned from the residence of former parks DG after a failed attempt to unlock the second safe. However, today it was finally broken by the accountability bureau officials.
The NAB sources claimed that the family of Qaimkhani may have tried to dodge the accountability bureau body by purportedly taking out all valuables from the coffer following the arrest of former parks DG.
According to the sources, the family transferred the contents of the lock to another location prior to NAB's raid.
Sources said at least eight cutting discs of drill machines were broken while unlocking the remaining locker after the recovery of millions worth gold ornaments, documents of Karachi and Lahore bungalows.
The NAB said that Qaimkhani claimed to forget the password of his second locker and asked investigators to get the unlock key from his brother, who also expressed unawareness about it.
According to the NAB, Liaquat Qaimkhani is accused of accumulating assets beyond his known sources of income. He was taken into custody during a raid from PECHS Society on charges of awarding fake contracts in his capacity as DG Parks.
The NAB seized eight vehicles, arms, property files, jewellery and official records of the KMC from his custody. The accountability sources said that the eight recovered vehicles were luxury ones and the weapons sophisticated ones, even doors of his residence were remote-controlled and a bathroom of the house was constructed on two-marla land.
Two lockers, six and four feet high, were also seized, which have not been opened so far, said the sources. They revealed that the held suspect had granted a fake contract of Bagh Ibne Qasim when he was DG of the KMC.
Mr Qaimkhani was appointed an adviser to the Karachi mayor after his retirement a few years ago during which he served in key positions under former city Nazims Niamatullah Khan and Mustafa Kamal.