SC declares Review of Orders and Judgments Act null and void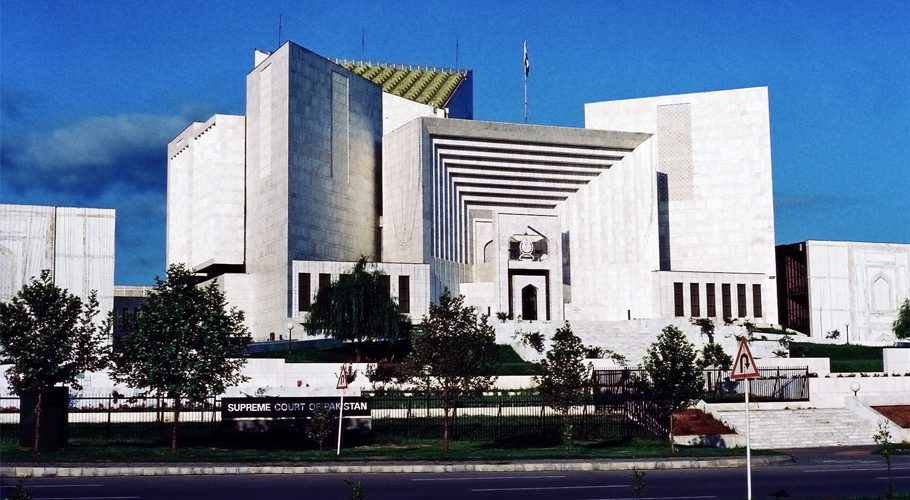 ISLAMABAD: The Supreme Court has declared the Supreme Court Review of Orders and Judgments Act null and void.
The Supreme Court has given its verdict on the petitions related to the Rev and Judgments Act case, and a three-member bench headed by Chief Justice of Pakistan Umar Atta Bandial has given its verdict.
Along with the Chief Justice, the bench included Justice Ijaz-ul-Ahsan and Justice Muneeb Akhtar. The Supreme Court declared the Review and Judgment Act null and void and declared it inconsistent with the Constitution of Pakistan.
The Supreme Court in its judgment said that the Parliament had exceeded its scope, the Review of Orders and Judgments Act was made in excess of authority, and Parliament does not have the power to enact such legislation.
Read more: PM Shehbaz to give medal of honour to martyred health workers
Justice Muneeb Akhtar's additional note is also included in the unanimous judgment of the Supreme Court. It should be remembered that the Supreme Court had reserved the decision on June 19 after conducting six hearings. Under the Act, the aggrieved party was given the right to appeal against the decision of the cases of Article 184 three.
It should be noted that the postponement of general elections in Punjab by the Election Commission was challenged by the PTI, on which objections were raised by the government by submitting the Review of Judgment Act to the bench hearing the case and public interest cases under the new law. In revision, appeals were made a law to be heard by a larger bench.
According to the Act, the scope of revision of the decisions under Article 184 will be under Article 185 and the revision petition will be heard by a bench larger than the bench which made the decision.
The Act stated that the person seeking revision would have the right to appeal to any advocate of the Supreme Court, while under Article 184 he would also have the right to file a revision petition against past decisions. Revision petitions against past decisions can be filed within 60 days after the application of the Act.