'Save Muslims': CJ Werleman launches movement to boycott Indian products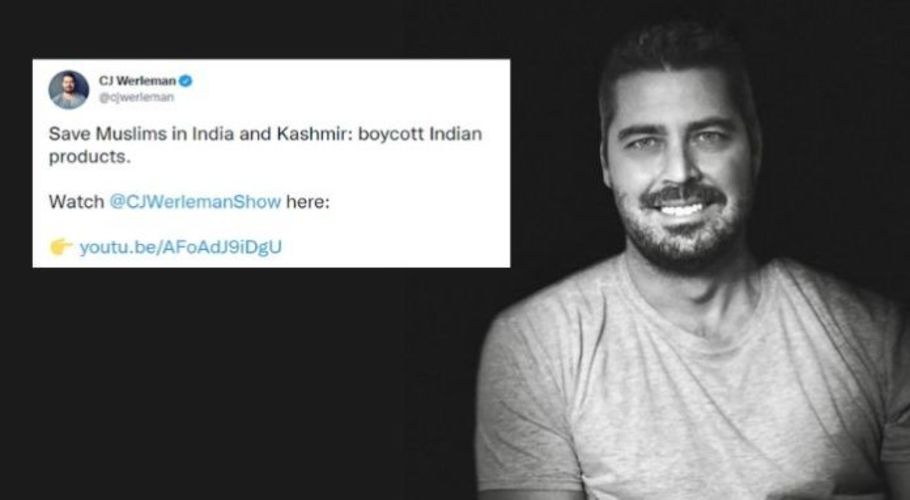 The world has started raising voice for the oppressed Muslims living in India and occupied Kashmir as recently fake-news peddler CJ Werleman has appealed to his followers to boycott Indian products to supposedly save Muslims in India and Kashmir.
In a tweet, he pleaded, "Save Muslims in India and Kashmir: Boycott Indian products." The 'journalist' had also plugged an old video, dating back to October 13 this year. Werleman, known for peddling misinformation about India, is a columnist with Shekhar Gupta's The Print. 
He also shared a list of Indian products in his tweet such as Bata, Unilever, DHL, Godrej, Jockey, Apollo and others. These products are easily available in Pakistan too.
At the very onset, he claimed that India is now the subject of a mounting international pressure and boycott campaign for its supposed 'abuse of Muslims' in India and the Indian Union territory of Jammu and Kashmir.
Read more: Ten Israeli Brands You Can Boycott
CJ Werleman lamented that Western democracies and Muslim majority nations have remained a 'mute spectator' to the Modi government's alleged initiative to drive Indian Muslims to the neighbouring nations of Bangladesh, Pakistan and Afghanistan.
Here's the video message of CJ Werleman: