SAPM Shahbaz Gill still gets paid from an American university: Report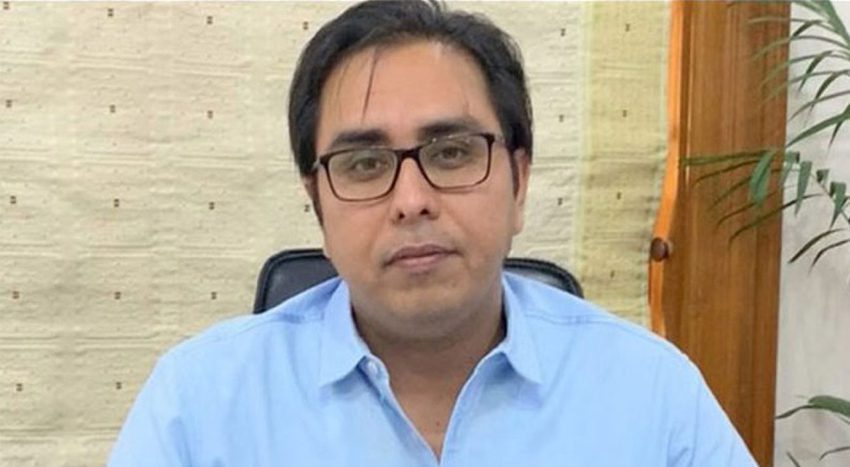 ISLAMABAD: It has been reported that Prime Minister's spokesperson Shahbaz Gill has not declared his salary and employment in the assets submitted to the Cabinet Division.
According to the news outlet 'The News', the Prime Minister's spokesperson is set to be on the payroll of an American public university. The University of Illinois Urbana-Champaign where Shahbaz Shabbir is employed as a Clinical Assistant Professor has confirmed in a written reply that Gill is still a university employee.
According to the university, Gill's annual salary is $124,770.92. He is teaching Management and Organizational Behavior, Principles of Marketing, and Principles of Retailing at the university.
Read more: Shahbaz Gill criticizes PML-N leadership for 'targeting' first lady
Directives
According to the Prime Minister's directives, all the Special Assistants to Prime Minister (SAPM) and Advisers are bound to declare their assets and liabilities with the Cabinet Division in a prescribed declaration form.  However, Gill has not declared the salary or employment to the Cabinet division.
Shahbaz Gill was sent a written questionnaire to know whether he declared his employment and salary as a SAPM with the Cabinet Division or not. However, he did not respond to the questionnaire but posted his response on Twitter.
جیو ٹی وی: گل صاحب آپ نے لاہور میں ایک پلاٹ خریدا تھا اس کا پیسا کہاں سے آیا۔

جواب : پلاٹ لاہور میں خریدا تھا۔ پیسے فیصل بنک بلو ایریا کے اپنے اکاؤنٹ سے کراس چیک میں ادا کئے۔ FBR میں سب کچھ ڈکلئیر ہے۔

دوسرا سوال: کیا آپ لیکچر دیتے ہیں

جواب:جی بلکل میں لیکچر دیتا ہوں

— Dr. Shahbaz GiLL (@SHABAZGIL) March 30, 2022