Safdar, Sanaullah's bail extended till October 23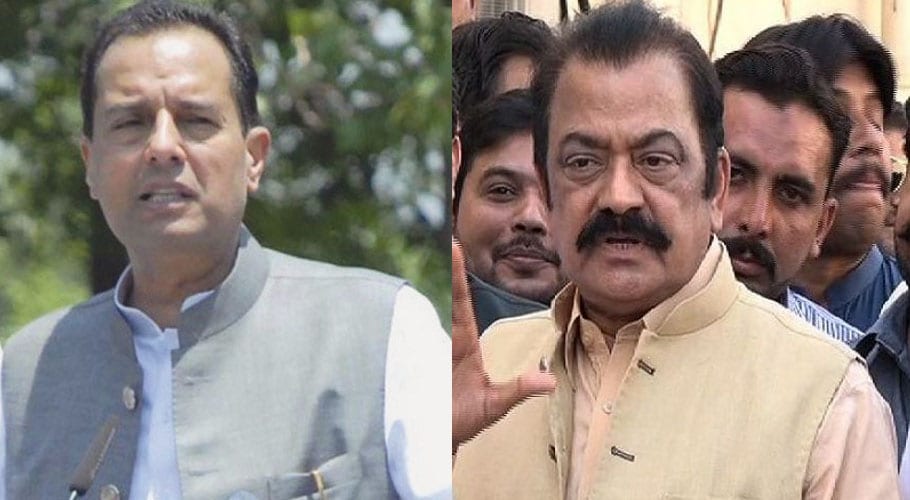 LAHORE: An anti-terrorism court (ATC) has extended the bail of Pakistan Muslim League Nawaz (PML-N) leaders Rana Sanaullah and Capt (retd) Safdar till 23rd October in a clash outside National Accountability Bureau (NAB) office case.
The ATC accepted the plea of Rana Sanaullah for exemption from personal appearance in the hearing due to the session of the National Assembly. A special court had earlier directed to save footage of the fight outside the NAB office during the appearance of PML-N vice president Maryam Nawaz.
Both are facing charges of violating the law during the appearance of Maryam Nawaz before the NAB investigators. Earlier on 17th October, the ATC had extended interim bail of Rana Sanaullah and Captain (retd) Safdar until today in the NAB office attack case.
Read more: 'Puppets' will not understand Nawaz Sharif's speech: Rana Sanaullah
On 11th August, violence erupted outside the National Accountability Bureau (NAB) office as PML-N workers and police contingents clashed with each other shortly after the arrival of Maryam Nawaz there in a land acquisition case.
Moreover, on Monday, Sindh Police arrested Captain Safdar from his hotel room in Karachi. The arrest comes in response to a case filed by Pakistan Tehreek-e-Insaf local MPAs against Maryam Nawaz, Captain (retd) Safdar, and other PML-N leaders for violating the sanctity of the Quaid's mausoleum.