Saboor Aly criticised as 'shameless' for hugging male best friend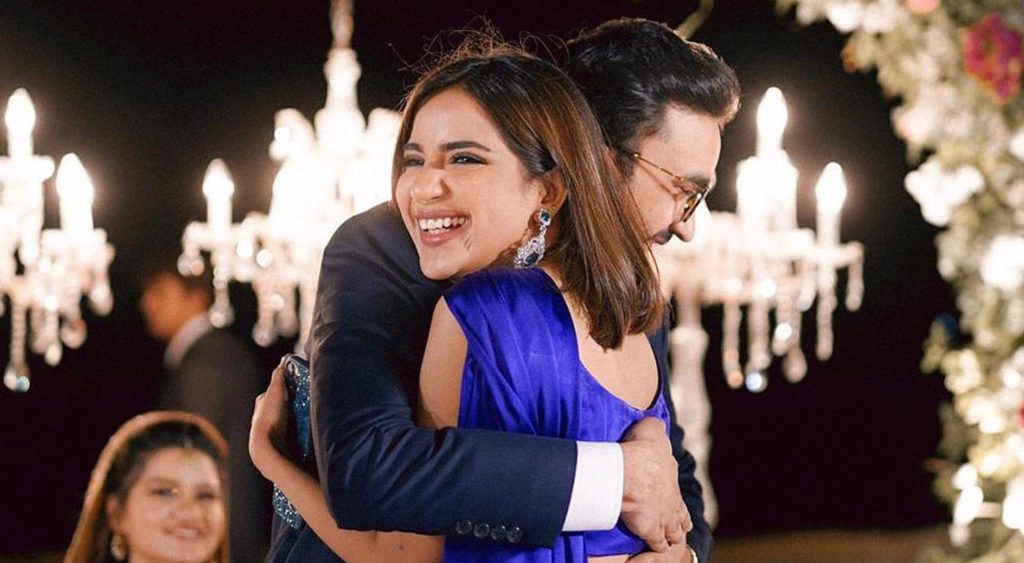 Actress Saboor Aly has landed herself in hot waters for hugging her best friend Umair Qazi on his wedding day.
Saboor Aly's best friend Umair Qazi recently tied the knot over the past weekend which made Aly the happiest human on earth. However, social media users were not happy with the way she was dressed, her carefree behaviour, and most importantly hugging her groom best friend too closely. 
The Gul-o-Gulzar actress took to Instagram and shared a lovely photo with Umair and wrote "This moment shows how happy I'm for you my brother @umair.qazi.17" followed by heart emoji.
"I know how much you must've missed your mother but remember you've always got your mother's prayers," she said and added "That's why you've a friend like me in your life."
View this post on Instagram
"Such a blessing I must say Bhabhi k liay Pyar Duayain or Hosla" she wrote. Earlier, a dance video of Saboor Aly with Umair from the wedding had won the hearts of fans on social media platforms.
As people did not like the actress not hugging the groom from six feet apart especially when the person is of the opposite gender.