Railways gives concession to students, journalists, senior citizens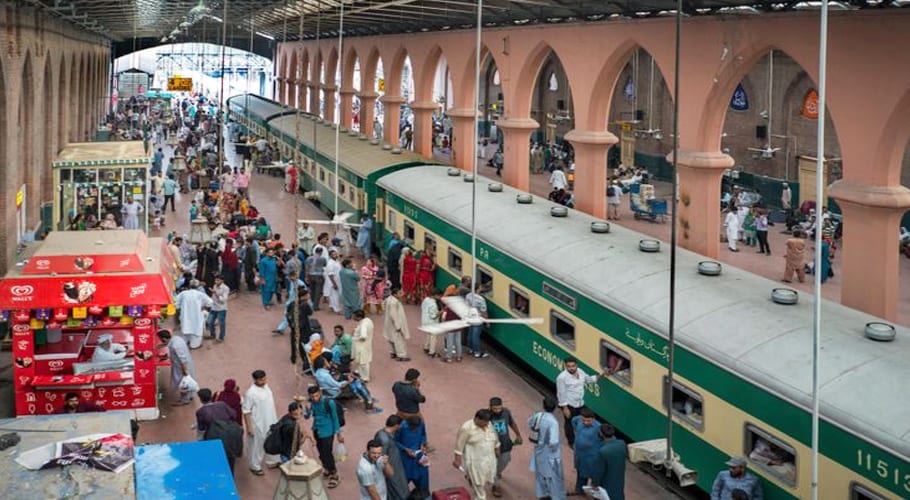 KARACHI: Pakistan Railways has announced a discount on fares for students, elders, sportspersons, journalists, and tourists.
The railways have offered the news rates on travel tickets for students, senior citizens, and journalists.  Elderly citizens aged 75 years and above can travel for free on economy class tickets.
People aged between 65-75 yeara will get a 25 percent discount on tickets for air-conditioned class and a 50  percent discount for economy class. The railways issued a notification that a 50 percent discount will be given for domestic and foreign students.
Similarly, blind people will get a 50 percent discount, blind students will get a 65 percent discount and their attendant will get also given 50 percent concession. Tourists will get a 25 percent discount.
Mentally and physically handicapped and special persons will also be given a 50 percent discount, players will be given a 40 percent discount. Journalists will get tickets at 80 percent discount and their families at a 50 percent discount.
The discounted rates have been implemented with immediate effect and all the Divisional Superintendents Railways Lahore, Rawalpindi, Peshawar, Multan, Sukkur, Karachi, and Quetta have been sent the notice to take steps at all booking offices.