PTI leader Shahbaz Gill injured in road mishap on motorway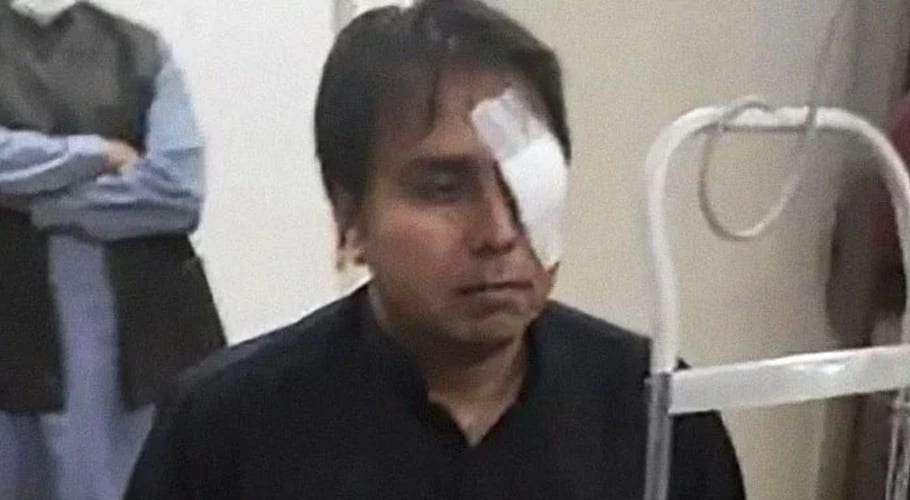 ISLAMABAD: Pakistan Tehreek-e-Insaf (PTI) leader Shahbaz Gill sustained injuries in a vehicle accident on Thursday, on the M2 motorway.
The former special assistant to then Prime Minister Imran Khan was traveling to Islamabad from Lahore. According to reports motorway, police officials have arrived on the scene.
According to motorway police officials, the accident took place near Khanqah Dogran
A vehicle allegedly hit Shahbaz Gill's car from behind, however, a spokesperson of the motorway police said that there was no evidence of involvement of any other vehicle. The injured will be shifted to Islamabad after receiving medical treatment, he added.
 "My vehicle has upturned and I am injured in a mishap," Gill while talking to a private TV channel said.
Sources said that the accident took place due to the negligence and carelessness of the driver.
PTI Punjab's Information Secretary Musarrat Cheema also reshared the video of the accident, demanding an investigation.
"This is terrible. Hope he's safe," she wrote, adding that the police should look into this matter thoroughly.
"This can't be a coincidence when the interior minister is threatening PTI members and affiliates," she claimed.