PSX surges as KSE 100 index crosses 42,000 points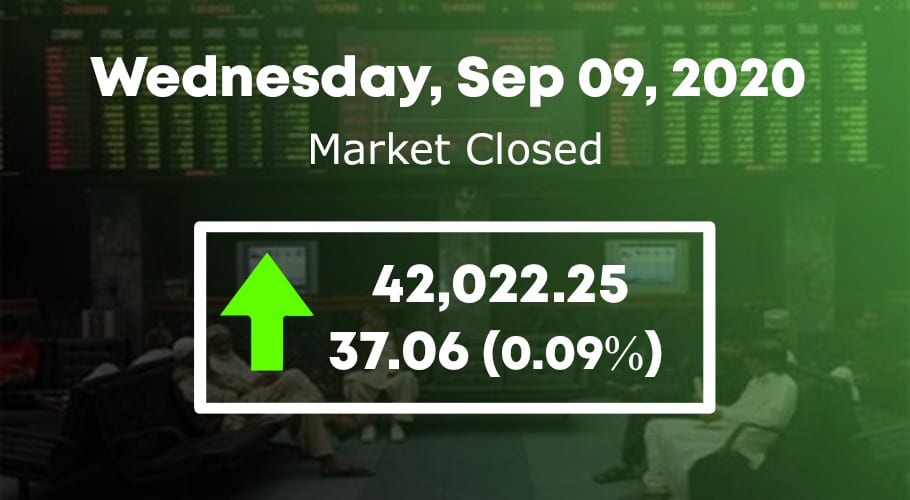 KARACHI:

The Pakistan Stock Exchange (PSX) on Wednesday witnessed a bullish trend as KSE 100 index closed at 42,022.25 points with a positive change.
The benchmark KSE 100 index dipped to an intraday low of 41,610.73 losing 374.46 pts soon after the session started.
It then managed to recover its losses touching an intraday high of 42,196.17 gainings 210.98 points.
The index settled higher by 37.06 points at 42,022.25.
The KMI 30 index lost 312.86 pts ending at 67,416.27. While the KSE All share index managed to gather 66.26 pts closing at 29,862.56.
Overall market volumes contracted from 884.36 million shares in the previous session to 707.01 million shares.
Hascol Petroleum Limited (HASCOL -1.21%), Pakistan Telecommunication Company Limited (PTC +9.21%) and Pakistan International Bulk Terminal Limited (PIBTL +1.15%) led the volume chart. The scrips had 75.62 million shares, 63.04 million shares and 57.24 million shares traded respectively.
Sectors that helped the KSE 100 index to recover its losses included the Banking sector (48.40 pts), the Technology and Communication sector (39.53 pts) and the Insurance sector (26.33 pts).
Habib Bank Limited (HBL 36.72 pts), TRG Pakistan Limited (TRG 23.52 pts) and National Foods Limited (NATF 20.89 points) were top points contributors.
Gaining 6.70% in its total market capitalization the Refinery sector closed as top gainer. Byco Petroleum Pakistan Limited (BYCO 10.01%), Pakistan Refinery Limited (PRL 3.37%), National Refinery Limited (NRL 4.60%) and Attock Refinery Limited (ATRL 1.70%) all closed positive.