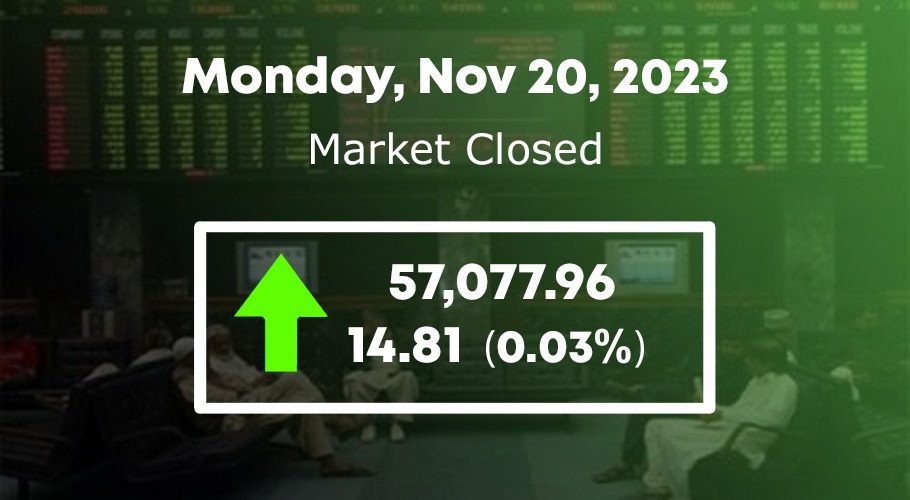 In today's business day, a positive trend was observed in the Pakistan Stock Exchange. The KSE-100 index saw an increase of 14 points.
During the business day, the KSE-100 index remained within a band of 570 points, but at the close of business, it ended with a gain of 14 points at 57,077.
The lowest level for the KSE-100 index today was 56,738.
In the stock market, transactions involving 71 million shares resulted in profits of 16.68 billion rupees, while the market capitalization increased by 13 billion rupees, reaching a total of 8,295 billion rupees.