Bilawal to challenge Larkana bypoll results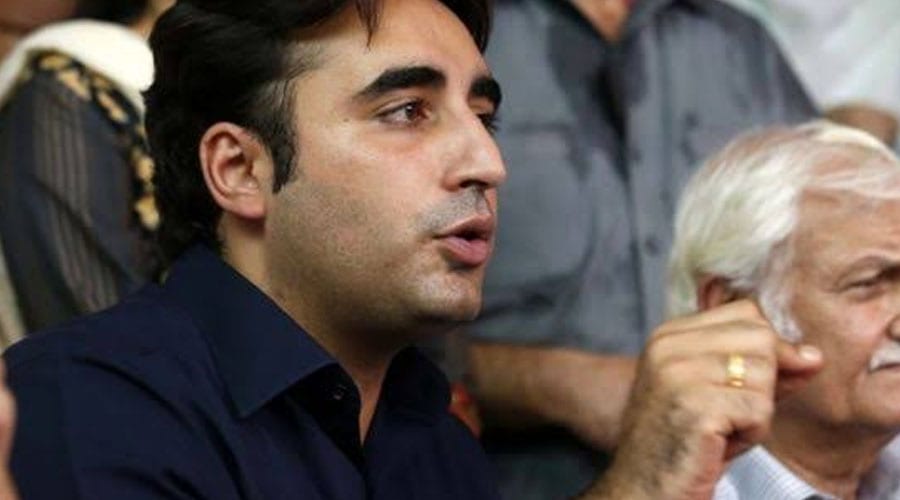 KARACHI: Pakistan People's Party (PPP) Chairman Bilawal Bhutto Zardari has announced to challenge the result of the PS-11-Larkana-II by-election result.
According to an unofficial result, candidate of Grand Democratic Alliance (GDA) Moazim Ali Abbasi won the PS-11-Larkana-II seat by obtaining 31,557 votes while the PPP candidate Jameel Ahmed Soomro remained second by getting 26,021 votes.
Bilawal Bhutto claimed that the National Accountability Bureau (NAB) assigned pre-poll rigging by sending notices to PPP workers previously to the by-election in the constituency.
Bilawal further stated that voting at the female polling stations was started late while the process of voting was deliberately kept slow. 
Bilawal Bhutto said that the truth could not be hidden and his party would expose the rigging. He vowed to win the seat back after re-polling.
According to unofficial results received from all 138 polling stations, Mozzam Abbasi bagged 29,321 votes while Jamil Ahmed Soomro got 26,329 votes.
In last year's general elections, GDA's Moazzam Ali Khan had secured 32, 178 votes, while PPP's Nida Khuhro had received 21,811 votes.
The Election Commission of Pakistan (ECP) had announced by-elections in the PS-11 Larkana-II constituency after the de-seating of MPA Moazzam Abbasi of the Grand Democratic Alliance by the Supreme Court in August.